In today's world where student loans are the norm, especially for international students, it is increasingly important to be aware of how you can defer your payments while still in school.
This article will take a look at what exactly student loan deferment is, how it works and how to request to defer your student loan payments. It will also discuss some resources for more information on this topic, including how deferment applies to federal student loans and private student loans.
What is deferment?
Let's get started with the most important thing to cover – what does deferment mean? In general terms, deferment is when you are allowed to put off paying your loan for a time under certain conditions.
On the surface this seems like a great idea because you are allowed to stop making your monthly loan payments for a time – up to three years in some cases. However, deferring student loans should only be done if you have no other options because during the deferment period you are not reducing your loan balance but your loans accrue interest. This means the total amount you owe, and the total cost of borrowing will increase.
If you've borrowed from a private lender then your student loan debt will only increase if you stop making monthly payments. However, federal student loan deferment if you have subsidized loans or Perkins loans can be a good idea because you do not accrue additional interest on federal student aid during deferment.
In the case of international student loans, students who are enrolled at least half time may be offered a repayment plan by their loan servicer that includes a period when no monthly payment is required or the payment is significantly reduced. Often this is during full time studies and until up to six months after graduation.
Deferment, Forbearance and Loan Forgiveness
You have probably heard all three of these terms and you'd be forgiven for being slightly confused about the similarities and differences.
Deferment and Forbearance
Student Loan Deferment and Loan Forgiveness are very similar. Both are temporary solutions for borrowers struggling with student loan repayment. Deferment can be granted for up to three years and forbearance usually up to 12 months.
Both are available on most federal student loans, and interest is accrued during deferment with the exception of subsidized loans or the Perkins loan. Private lenders are not obliged to offer any kind of deferment or forbearance options, but many do – especially in the form of a payment plan where student loan payments are zero or greatly reduced (sometimes interest-only) during school and for up to 6 months after graduation.
Making use of approved deferment or loan forgiveness will not negatively affect your credit score – missing a payment before you have been approved will. However it will impact the length of time and the total amount you repay.
These options are short-term solutions, an income driven repayment plan may be a better option if you believe that your ability to repay your loan will be affected long-term.
Loan Forgiveness
As suggested by the name, this is when the lender writes off or cancels some or all of the outstanding payments remaining. This is only used in extremely rare occasions such as foreclosure, bankruptcy or some kind of government legislation.
How in school deferment works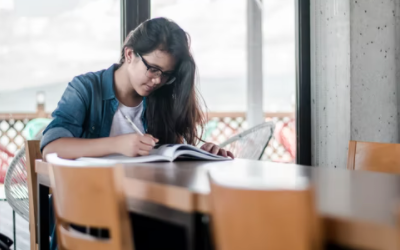 To defer student loans, you need to meet the requirements set out by the lender (or the government). For example, you might have a maximum of 3 years where you can defer your loan.
To request deferment, you need to send your student loan servicer the completed application form and any necessary supporting documentation. If you qualify, they must grant you the deferment. It's important that you keep making payments until you receive the official notification from them saying that the application was approved. If you stop making the required repayments before you get the approval, this can affect your credit in the future as it will be a missed payment.
How long does an in-school deferment last?
In-school deferment lets you pause your student loan payments while you are an undergraduate, graduate or professional student enrolled half time or more on an approved course of study at an eligible college and for up to six months after graduation. This includes studies on an approved graduate fellowship program.
How to defer student loans for grad school
The process of student loan deferment is the same for graduate programs as for any other students that qualify.
How many credits to defer student loans?
In order to qualify for student loan deferment you will need to be taking enough credits to be considered as attending school half time or more. In most cases an undergraduate is considered to be full time when taking 12 credits per semester – 9 for a graduate student.
References and resources about student loans and financial aid
For resources on International Student Loans visit the resources page.
If you are looking for an international student loan in the US you can find information here.
If you are studying in Canada loans are available for international students.
Find your international scholarship with the IEFA international scholarship search.
Learn about applying for a Canada Study Visa here.