Sallie Mae is a private student loan lender that can help you get the money to pay for school. And the simple answer to the question above is YES -it's one of the largest and best regarded providers of private student loans in the U.S. and has been operating since 1973.
Sallie Mae, or Sallie Mae Bank, offers student loans of all types and sizes, giving students more options when borrowing than ever before, including to underserved groups – like DACA recipients or foreign residents who are seeking education in America and are usually ineligible for federal student loans.
In this post we're going to cover some of the most common questions we get about Sallie Mae and private student loans in general.
What are the benefits of a Sallie Mae loan?
There are a number of benefits to a Sallie Mae student loan that set them apart from some other private loan companies.
Accessible for more applicants
With federal student loans and many private student loan lenders, eligibility criteria restrict many groups from accessing the funds they need to pay for their education at an American college or university. Sallie Mae does not exclude part-time students, international students or those with DACA status.
Loan forgiveness for death or disability
Sallie Mae will forgive, or "discharge", the loan balance if the student is permanently disabled or dies – including in cases where it is the parents who are the borrowers and not the student themselves. Not even federal Parent PLUS loans have this benefit.
Cosigner release option
After 12 consecutive months of making your loan payments on time you can request that Sallie Mae remove your cosigner from your loan. Of the other private lenders that offer cosigner release, the majority only do so after several years of making payments on time.
Are there any drawbacks to Sallie Mae loans?
Like all private loans, there are pros and cons. Here are the lowlights of a student loan from Sallie Mae:
Fees for late or returned payments
Compared to other lenders, Sallie Mae charges a fee, or a higher fee, for making monthly payments late, or failed (returned) payments. A returned payment is when your payment "bounces" due to insufficient funds. At time of writing a fee of $20 is charged for these. For late payments the fee is 5% of the payment amount, or $25 – whichever is lower.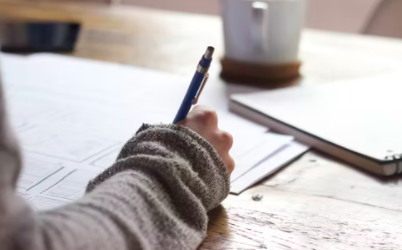 Credit check required
In order to see if you qualify for a student loan from Sallie Mae, you have to complete the application and they will carry out a credit check which will potentially affect your credit score. Some alternative lenders pre-qualify applicants to give them an idea of if they would qualify and what typical loan terms would apply without carrying out a full credit check.
Now that we've looked at the main pros and cons of Sallie Mae Bank compared to other lenders, let's take a closer look at what kinds of loan are available and more detail on Sallie Mae as a loan servicer.
Student loan options
Sallie Mae offers the following types of student loan:
Undergraduate student loan
Sallie May undergraduate student loans allow dependent students to borrow additional funds over and above the maximum amount they can borrow with a federal student loan. You can borrow between $1,000 and the total cost of attendance over 5, 10 or 15 years without origination fees and without prepayment penalties.
Professional training loans
Whether it's culinary training or another type of technical or trade school, Sallie Mae's Career Training Smart Option Student Loan allows students to borrow from $1,000 up to the total cost of attendance over 5, 10 or 15 years.
Loans for graduate programs
If you're studying for a master's degree, Sallie Mae offers graduate school loans that have no origination fees. The repayment term for the graduate loan is 15 years and includes a 6-month grace period after graduation.
MBA loan
If you're attending business school, and studying for your master's in business administration you can apply for a loan to cover all of your school-certified expenses. There is a 6-month grace period on this loan and you can defer payments for up to 48 months while you take on an internship.
Also available
Sallie Mae also offers student loans for those enrolled in Dental, Medical or Law school.
Eligibility
You must meet the following requirements in order to qualify:
Be 18 or over in most states
Be a U.S. citizen or permanent resident. If you are a DACA student or foreign resident and you have a U.S. citizen cosigner you may be eligible.
You or your cosigner must demonstrate sufficient income to repay the loan.
You or your cosigner must undergo a credit check.
Repayment
There are a number of repayment plan types.
With deferred repayment no payments are required until after graduation and the end of any grace period.
On a fixed repayment plan a fixed amount is paid every month until graduation (or the end of any grace period) and then the borrower begins to repay the principal and interest.
With an interest repayment plan the borrower makes payments against the interest accruing on the loan during school and then begins to pay off the interest and principal after graduation / grace period.
Do you need a cosigner?
International and DACA students do require a cosigner but U.S. students do not.
Don't forget to search and apply for other types of financial aid like scholarships and tuition waivers before relying on a loan.
Funds from private loans, like federal loans, are usually disbursed directly to your school to cover tuition and other expenses paid directly to the school before any remaining funds can be sent to your own bank account.
If you would like to apply for a student loan first check your eligibility. You will be shown any lenders that have a suitable program for you and be able to compare their terms and interest rates.
Other Interesting Posts: