Are you an ambitious Indian student aspiring to pursue higher education in the United States but find the prospect of paying your tuition fees and other costs daunting? Don't worry! Scholarships could be the answer. Here you can discover top scholarships for Indian students, tips for securing them, insights into the application process, financial aid opportunities at U.S. universities and alternative funding options.
In this article:
Learn how Indian students in the U.S. can take advantage of scholarships to help achieve their educational goals.
Find out how academic excellence, extracurricular activities and networking/mentorship are key to securing a scholarship.
Discover how alternative funding options such as education loans and employment are available for Indian students in the U.S.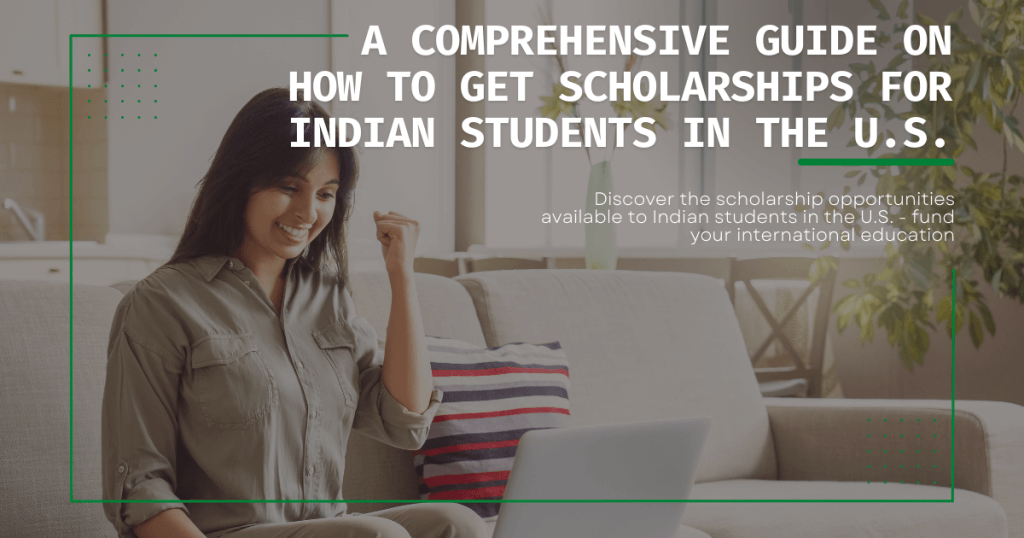 Top scholarships for Indian students in the U.S.
The United States is home to some of the finest educational institutions globally, making it a popular destination for Indian students seeking quality education. Fortunately, numerous scholarships cater specifically to Indian students, alleviating financial burdens and helping them achieve their goals.
Some of the most prominent scholarships for Indian students in the United States include the Fulbright-Nehru Master's Fellowships, the Inlaks Shivdasani Foundation Scholarships and the Tata Scholarships at Cornell University. Let's dive deeper into the details and benefits of these scholarships.
Fulbright-Nehru Master's Fellowships
The prestigious Fulbright-Nehru Master's Fellowships provide financial assistance to prospective students from India who wish to pursue a master's degree in the United States in certain fields such as arts and culture to science, journalism and gender studies to name just a few. It's an opportunity you don't want to miss, as the grant covers:
Tuition fees.
Textbooks.
Airfare.
A living stipend.
Health insurance.
This fellowship enables graduate students to focus on their studies without worrying about finances.
Inlaks Shivdasani Foundation scholarships and fellowships
The Inlaks Shivdasani Foundation offers scholarships to Indian students studying at top institutions in the U.S. ​​The grant covers:
Tuition fees.
Healthcare.
Airfare.
Other expenses related to studying abroad, such as living costs.
With the Inlaks Shivdasani Foundation, you can focus on achieving academic success and expanding your horizons in a new country.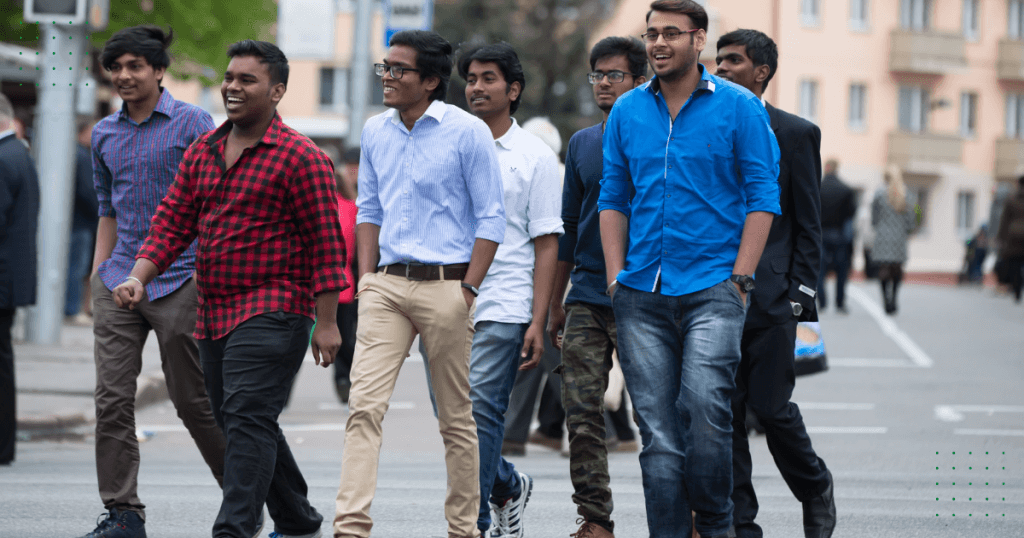 Tata Scholarship at Cornell University
The Tata Scholarship at Cornell University is a fully funded undergraduate scholarship program for Indian students who demonstrate financial need. The scholarship is awarded based on merit and need-based financial aid, covering tuition fees and annual course fees.
The Tata Scholarship provides financial support for qualified students accepted into several programs at Cornell University. These programs include the College of Architecture, Art and Planning, the College of Engineering, the applied economics and management major in the Cornell SC Johnson College of Business, as well as a variety of majors across colleges in the biological sciences, physical and other sciences, as well as social sciences.
This scholarship for international students is available for students from India, providing a chance to study at one of the most prestigious universities in the United States without financial worries.
Tips for securing scholarships as an Indian student
To maximize your chances of securing scholarships as an Indian student, it's crucial to focus on three key aspects: academic excellence, extracurricular activities, and networking and mentorship. By excelling in these areas, you can stand out and catch the attention of scholarship committees.
Remember, scholarships are highly competitive, so every aspect of your profile matters.
Academic excellence
Merit is often a significant factor in determining scholarship eligibility. Therefore, academic accomplishments such as distinguished grades, high standardized test scores and academic accolades play a vital role in your scholarship application.
Additionally, having strong writing skills is crucial for composing compelling scholarship essays. Showcasing your academic prowess can significantly increase your chances of securing a scholarship.
Extracurricular activities
A well-rounded applicant is more likely to receive a scholarship, and extracurricular activities play an important role in demonstrating your diverse interests and abilities. Some examples of extracurricular activities that are relevant for Indian students when applying for scholarships include:
Leadership activities.
Community service.
Internships.
Sports.
Political activism.
Academic clubs.
Creative activities.
Hobbies.
Engaging in a variety of extracurricular activities not only enhances your scholarship application but also enriches your overall academic program and educational experience.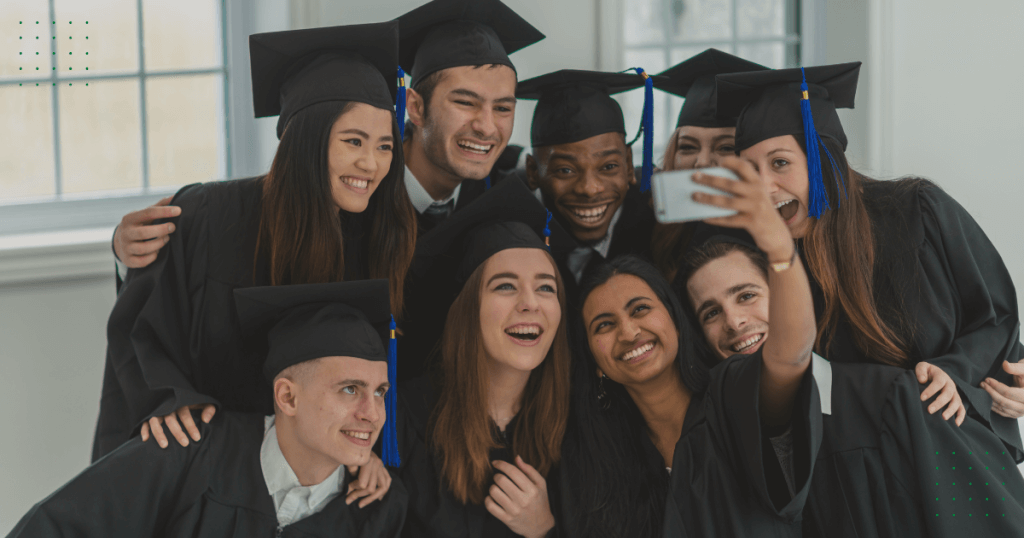 Networking and mentorship
Networking and mentorship can open doors to scholarship opportunities and provide much-needed guidance on navigating the application process. Reach out to alumni, participate in networking events and join professional organizations to broaden your connections and increase your chances of discovering scholarships.
Remember, sometimes it's not just what you know, but who you know that makes all the difference.
The scholarship application process for Indian students
Once you've researched scholarships and identified the ones best suited to your needs, it's time to begin the application process. The road to securing a scholarship can be challenging, but you can increase your chances of success by following a systematic approach.
The scholarship application process typically involves researching scholarships, preparing application materials and staying organized.
Researching scholarships
It's essential to invest time and effort into researching scholarships to find the right opportunities for you. Use websites and databases like IEFA.org, InternationalScholarships.com and InternationalStudent.com to discover scholarships tailored to your needs.
Remember, it's crucial to thoroughly examine the eligibility criteria for each scholarship, as they differ based on the scholarship provider and field of study.
Preparing application materials
Good preparation is key to a successful scholarship application. Compile all the necessary materials, such as essays, transcripts and recommendation letters, well in advance of the application deadline. Make sure to tailor each essay to the specific scholarship, showcasing your strengths and clearly explaining why you deserve the award.
Don't forget to proofread your application materials and ask a trusted friend, teacher or counselor to review them before submitting.
Staying organized
Organization is crucial during the scholarship application process. Here are some tips to help you stay organized:
Create a checklist or spreadsheet to track deadlines and requirements.
Prioritize your applications based on eligibility and chances of success.
Set reminders for yourself to ensure you submit all the necessary materials on time.
By staying organized, you can avoid last-minute stress and increase your chances of success in the scholarship application process.
Remember, missing a deadline or overlooking a requirement can cost you a scholarship opportunity.
Financial aid opportunities at U.S. universities
In addition to scholarships, U.S. universities offer various financial aid opportunities to help Indian students finance their education.
By exploring the financial aid options available through the university's financial aid office or international student services center you can maximize your chances of receiving the support you need to pursue your academic dreams.
University-specific opportunities
Certain universities offer exclusive financial aid opportunities tailored to their institution, including fully funded scholarships. To discover these opportunities, it's advisable to contact the school's financial aid office at your desired institution. Examples of university-specific opportunities include the University of New Haven Scholarship, the scholarships offered by Clark University and the #YouAreWelcomeHere program.
By exploring these university-specific options, you can find additional support to finance your education.
Alternative funding options for Indian students
If you don't secure a scholarship and still need additional financial support, there are alternative funding options available for Indian students. These options include education loans, crowdfunding platforms and work-study programs.
By exploring these alternatives, you can create a comprehensive financial plan to cover your educational expenses in the United States.
Education loans
Education loans in the U.S. can be used to cover various educational expenses, including:
Tuition fees.
Room and board.
Books.
Other educational expenses.
For international students these loans are offered by private lenders and financial institutions.
Repayment processes vary depending on the type of loan and the lender, generally involving regular payments over a period of time until the loan is fully settled.
To see which lenders have a suitable loan for your situation, check the International Student Loan Eligibility Tool.
Crowdfunding platforms
Crowdfunding platforms are online platforms that enable individuals to solicit funds for various causes, including educational expenses. By sharing your story and goals with a wide audience, you can attract small contributions from numerous people to help finance your studies.
Some of the most successful crowdfunding platforms include Indiegogo, SeedInvest Technology, Mightycause, GoFundMe and Patreon.
Work and study
Part-time work opportunities for international students in the U.S. can be a great stepping stone to gain invaluable work experience and learn new skills. The good news is there are countless part-time work opportunities available, ranging from on-campus jobs to off-campus internships. These can help students earn extra income to supplement their living expenses or cover tuition fees. However, it's important to note that there are limitations to the number of hours an international student can work under the F-1 student visa program. International students are allowed up to 20 hours per week during the school term and up to 40 hours per week during school breaks.
Learn more about working in the U.S.
Wrap up
A wide range of scholarships and financial aid opportunities are available to Indian students pursuing higher education in the United States. By researching scholarships, perfecting your application materials and staying organized, you can maximize your chances of securing the financial support you need. Don't forget to explore alternative funding options like education loans, crowdfunding platforms and work as well. Remember, your dreams of studying in the United States are within reach. With determination, hard work and the right financial support, you can achieve your academic goals and secure a brighter future.
Frequently asked questions
Can an Indian student get a scholarship in the U.S.?
Indian students can get scholarships to study in the U.S. through various scholarship providers. Average costs for studying in the U.S. for Indian students is approximately US$45,000 (36 lakh INR) per year, making scholarships an attractive option.
How can I study in the U.S. for free from India?
Studying in the U.S. for free from India would be a dream come true, but the reality is it's very unlikely. While scholarships and grants can certainly help to lower your costs, there are still likely to be expenses you will need to pay out of pocket. It's important to do your research and carefully consider your options before committing to a program. However, with dedication and hard work, it is possible to pursue higher education in the U.S. and achieve your goals.
Can I get scholarships as an international student?
Yes, international students are eligible for scholarships from U.S. colleges and universities, as well as private and state entities that sponsor students. It's worth researching your options to find the best fit for you.
How can I increase my chances of securing a scholarship as an Indian student?
Demonstrate academic excellence, participate in extracurricular activities and seek mentorship and networking opportunities to increase your chances of securing a scholarship as an Indian student.