US institutions are attracting students from around the globe and applications from Europe are on the rise. The number of UK students looking to study a graduate program in the US continues to increase, and undergraduate programs are only just behind. This article will tell you all the basics about international student loans for students from the UK who hope to study in the US.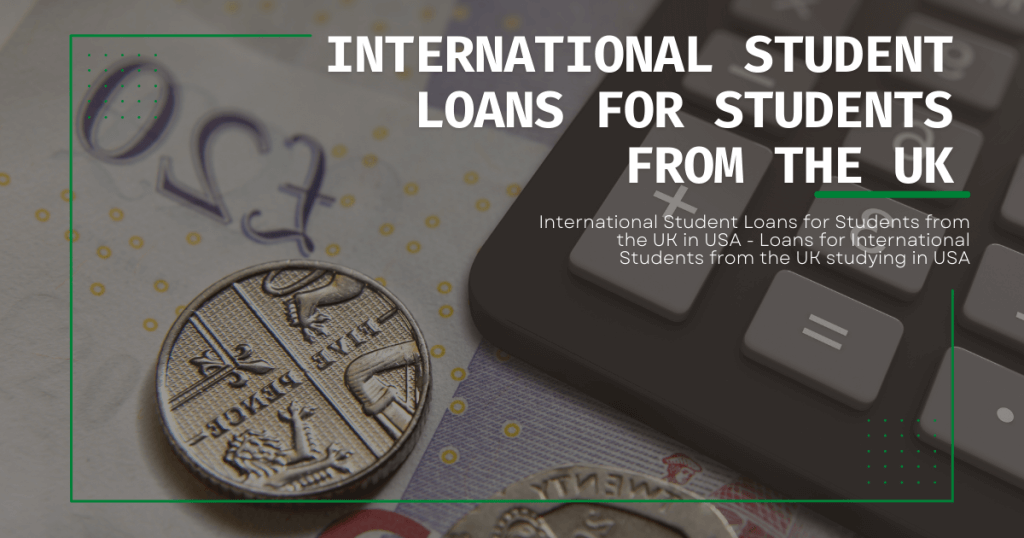 A Whole New World

While the UK has several world-renowned institutions, the scope of courses available to study in the US in unequaled. As such, the number of British students studying a program in the US has risen by around a third since 2010 and continues to rise (according to studies by the Institute of International Education). Read another post about International Education facts and Figures.

There are over 4000 US institutions, many of which offer programs in specialisms many of us have never heard of. This allows students to find the degree that's right for them, adding something unique to their CV.

One of the main deterrents for studying in the US continues to be funding. While university fees are subsidized in the UK, tuition fees and living costs in the US are on the rise. Many students now seek a student loan to support their education expenses.

FindingInternational Student Loans for Students from the UK
The easiest way to be considered eligible for a US student loan is to find a co-signer who is also an American citizen. A citizen with a good credit rating is the perfect candidate to cosign your loan, making the application process much easier. Many lenders offer loans to students with co-signers who have proof of income, as they can act as a guarantor for the funds.
Cosigner Requirements:
A cosigner must be a US citizen or permanent resident who has lived in the US for the past two years and has good credit.
Your cosigner should have a stable job with a steady income and an established credit history. Lenders may look at how long your cosigner has lived at their current address and how long they've been employed at their current job.
Your cosigner is taking on the obligation to pay back your loans in the event that you cannot, so it's important that the cosigner can afford to cover these expenses. International student loans and study abroad loans lenders will take into account the total income of your cosigner and their total debts (mortgage, car payments, credit card debt, and any student loans they may have on their own) when reviewing a loan application.
In the United States, the cosigner's credit history is evaluated by a credit score that is based on outstanding debts and their payment history. Lenders will evaluate your cosigner's existing and past loans and whether they were paid on time.
Cosigner Not Required?
However, this is not an option for everyone. If you do not have a cosigner and you're looking for international student loans for students from the UK there are specialist lenders who offer this service. Lenders such as MPower Financing understand how difficult it can be to secure funding. They support students in the visa and college application process as well as providing funding, to reduce the stress over expenses. There's information about finding a loan without a cosigner here.

To compare the best student loans for British students looking to study in the US, then look no further than our comparison tool.

---