There are many reasons why study abroad is not for everyone. You need to be aware of the costs, benefits of studying at home or abroad, and the pros and cons of taking out student loans for study abroad before you can make a decision on whether or not it will work best for you.
Study Abroad Costs
Remember that the cost of studying abroad is not just tuition, but also many other expenses such as accommodation and living expenses. A study abroad program is not cheap.
To make the most of your money, it's important to budget accordingly. Consider everything you need to live like at home: food, clothing, transportation, books and school supplies, entertainment, insurance (health and travel), and incidentals (phone service, toiletries).
When you do this math ahead of time with realistic figures for your destination country, it's easier to know what you can afford and if you'll be able to go.
For help with budgeting and other practical questions see our budgeting guide [here].
What you might gain from studying abroad (or not)
Studying abroad is a great opportunity for a student to broaden their horizons and experience new cultures, countries, and lifestyles. It is an experience that will give them new perspectives on life that will have a great impact on them for years to come. Studying abroad will help their resume as they often learn different languages and customs.
But if you choose to study in your home country instead, you'll benefit from having your parents or other family members available to help you when you need it. Your family will be in the same time zone, and much closer should an emergency arise. You won't have to deal with language barriers either; instead, everyone speaks your language!
But maybe even more important than all of these is that studying abroad isn't for everyone.
Don't be pressured by parents, friends, or family members to do it if you're unsure about doing so. It takes time to adjust when studying abroad in a different country, so before you commit to something that will change your life forever, consider your options carefully.
Taking out a Student Loan for Study Abroad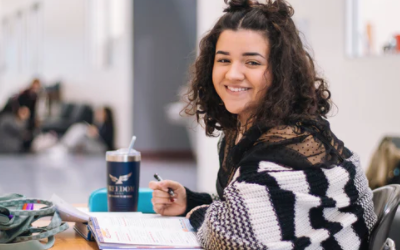 It's rare for students or their families to be able to cover the full cost of a study abroad program without additional financial aid.
Many students get study abroad scholarships or are able to work to help pay for costs, but sometimes they need to take out a student loan. If you're considering this option -and it is an option- be aware of the pros and cons of getting a student loan for studying abroad.
Student loans for study abroad are different from student loans for studying in your home country.
For U.S. citizens or permanent residents, federal student loans can be used for study abroad programs as long as you meet all the criteria. There are also private study abroad loans. If you choose to study your entire degree program abroad then you may still be eligible for federal funding or private "foreign enrolled loans".
For other international students the availability of loans to study abroad depends upon your nationality and your destination country. U.S. federal loans are not available for international students in studying in the United States, but there are some federal student aid programs that can help certain groups like DACA recipients. Non-citizens would need a private international student loan.

Understand the pros and cons of taking out student loans for study abroad before making a decision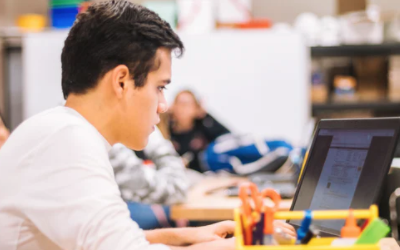 A student loan is a type of loan that enables you to pay the costs of your education. It can also cover for the cost of living, books, and even tuition fees. The great thing about a student loan is that it is quite manageable, as the monthly repayment is calculated to be manageable for a student or recent graduate.
As there are a limited number of lenders that specialize in international student loans, you'll be working with a company that has the expertise you need in this area rather than a generic lender. This means you can expect a higher level of service at every stage of the application process.
On the other hand, the bad side is that student loans are not as common as other types of lending, and therefore there is less information about them.
Of course, the main downside of a loan is that you have to repay it plus interest, and since you're probably going to be a student or fresh graduate with little income, the repayment may seem difficult at first. Student loan debt is no joke if you let it get out of hand and borrow more than you need (and more than you can afford to repay).
Student loans for study abroad can also be quite tricky because you have to take into consideration things such as the currency exchange rates and the different cost of living abroad.
At internationalstudentloan.com we match our readers with the best student loan lenders based on their situation. If you want to use educational loans for your studies, we hope this will help you select the right lender and loan for you.

Research schools abroad and in your home country to make sure you make the best decision for you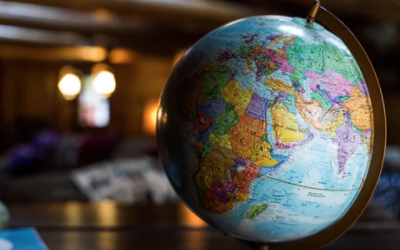 Before you can really decide if studying abroad is the best option for you, you should research your options both at home and overseas to find the right combination of school or university plus course plus location.
You may find that some schools abroad are better suited to your needs than similar schools in your home country, and if this is the case then studying abroad is probably a good option for you.
Or you may find that there are similar options in your home country and studying abroad doesn't suit your needs.
When you're looking to study abroad, learn as much as you can about the school you want to attend; don't choose a course purely because it's cheaper than similar courses at other universities and colleges.
Other considerations:
Safety
It's easy to take your safety for granted when you are near home, but when you're abroad there are additional considerations such as crime and health risks, which can affect your study abroad experience. When picking a campus and housing location, keep this in mind. Ideally your campus should be located in an area where you feel safe, as should your living arrangements.
Language skills
Another consideration is language issues. For example, if you are from a non-English speaking background and want to study in the United States, you'll need to demonstrate good English language proficiency when applying for or enrolling at an American college or university. You may be able to take some English language proficiency courses before starting your degree course, but this will depend on the college or university you choose and how intensive it is.
Money issues
The cost of living in different countries is very different, so don't assume that the tuition fee for a college or university abroad is similar to what you would pay at home. For example, English universities charge international students up to three times more than domestic students, and in some countries international students can pay up to ten times more than locals.
---
At internationalstudentloan.com, we are dedicated to helping students get the best student loans possible for their education abroad. We'll help you find the right lender and loan combination that suits your needs so you can focus on what's really important: studying!
As a new graduate with little income, it may seem difficult to repay your student loans at first but our partner lenders have experience working with international students who want to study abroad. You can rest assured knowing that after signing up for an educational loan from one of our approved lenders, you will be matched with someone who understands how your brain works when making decisions about your student finances.