Studying abroad is a great way to broaden your world view, build on your education and learn about different cultures. It's also a great chance to make friends from other countries who can help you with your language skills. If this sounds like something you would be interested in, read on!
This article will answer questions about studying abroad such as: what are the steps and how it works? Who should do it? How much does it cost? What are some of the benefits of studying abroad? And more!
What do you need to study abroad?
Studying abroad is a great opportunity, but it's also a challenging experience. You can't just decide to study abroad and go. You need to know what you're getting into first, including how studying abroad works and if it's the right choice for you before making your decision.
If you're thinking about studying abroad, start by asking yourself these questions:What do I want to get out of the experience? How will it help me in my career? Do I know where I want to live and/or study abroad? What am I willing to sacrifice for my education?
After that, make a plan. You're going to need to decide on a host country and choose from available study abroad programs. Depending on your host country destination and the country where you are a citizen you may need a student visa. Make sure you apply for any student visas well in advance! Look at the costs of your departure, including airfare to get there. Think about some of the cultural differences and how that might affect you.
If this sounds like a lot of work, it can be – but it's worth it in the end.
What about funding?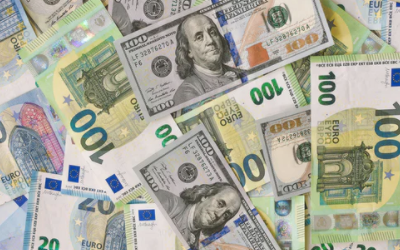 If you want to study elsewhere in Europe or another part of the world, you will probably have to apply for some programs and grants.
Some of these grants are selective, so you can't just apply for them if you want to! To find out more about studying abroad, we recommend that you visit your school's international office or website. They have tons of information and many of them can help you with applying too.
There are also some scholarships available only for minorities or students from another country that are very competitive to get. Some of these scholarships will provide you with money to pay for your studies and living expenses, so this might be the right choice for you if you want to study abroad but don't think that you can afford it.
How does studying abroad help you?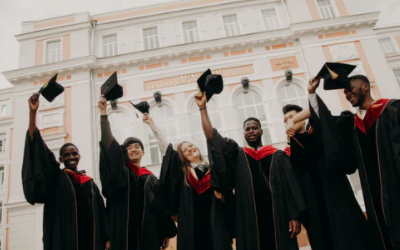 Some people are reluctant to study abroad because they'll be far from home or they worry about culture shock from being immersed in a new language and place. That is completely understandable, but studying a program at an international university can be a very rewarding experience. You'll definitely get out of your comfort zone and learn more about yourself and different cultures in the process!
And the long-term benefits in future career opportunities can't be understated when you enter the job market after returning from your host university. Hiring companies look at the way they can benefit from candidates' experiences abroad where they have learned cultural awareness and communication skills better than they could domestically.
Studying or living in abroad will change you as a person. This is, of course, completely different than studying or living in your home town or even a different city in your country. Studying overseas will give you the opportunity to forge friendships with people from around the world – not just your new home.
You'll get to know how things work differently there and are able to learn a little bit more about yourself while experiencing something completely new and foreign.
How long do you usually study abroad?
Most of the time that you study abroad it's through a university program at your home university, which will usually take at least one semester. Some programs will be shorter depending on what you're studying and where you are going to study, and some will be longer – such as a full academic year.
Some students chose to take their entire degree program at an international school – this is known as being "foreign enrolled".
So it basically depends on the program and university you want to study at. There will be a lot of different programs to choose from, so you'll have to make your pick!
Is Studying Abroad expensive?
Depending on where you study and how long for, studying abroad can be expensive. Many students get grants or scholarships to study abroad and have a job while they are studying. This is important to watch out for because sometimes the costs of living in another country will be more than you expected.
Tuition fees
A major reason for the difference in costs in your home country versus going abroad will be the tuition costs, which could range from being completely free to being much more expensive then if you were a domestic student.
Living costs
Travel and accommodation also add up. If you intend to fly home every vacation then this will not only severely diminish your overall experience, but will also cost a lot. Similarly the choices you make regarding where you live will have a big impact. Private accommodation is often the most expensive, while university dorms can be cheaper and really comfortable. To get really immersed in the culture, host families are a great option, and are often reasonably priced.
Depending on the place you go and your financial situation, planning ahead will help you get the most out of studying abroad.
What is the cheapest study abroad program?
If you want to study abroad, do your research and plan ahead. Make sure that the place you pick really is the best choice for you and your family (if they are joining you). If you want to study abroad in Europe, look at what your university offers and see if they have any programs that match your career and life goals.
Here are some of the cheapest countries that offer affordable study abroad programs:
Norway
Germany
France
Mexico
India
Poland
Argentina
How do I find a study abroad program?
If you're a high school student and planning to study in college, there are many different programs that your university offers. Some of them will even provide you with financial aid just for studying abroad.
We recommend you to go to the college's website or talk to the international office if you're not sure what options are available. Many of them will have scholarships and financial opportunities for students who want to study abroad.
Also, you can look for scholarships to study abroad that are offered by other organizations and will help pay for your studies in another country and living expenses.
The main thing is to decide on the course and university you want to attend and then plan how to get there.
Which country is best for study abroad?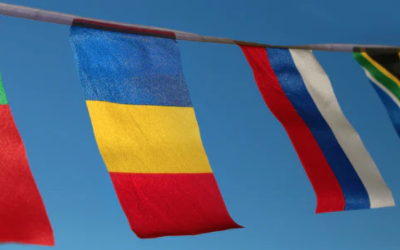 Fancy going to Costa Rica? The Dominican Republic? Maybe the Czech Republic or New Zealand? There are just so many options and no way for us to tell you which one is right for you. You can get a lot of information on the internet about different places you might want to study in, not just from the universities, but other resources too. This is good because you'll be able to understand what the living expenses are like and how much it would cost you to go there for a semester or a year.
Different countries have different opportunities available for studying abroad. Some countries require you to learn the language of the country or have some background in their culture and traditions.
Some of the countries that offer the best living conditions and where you can feel comfortable living in are:
Italy
Spain
France
Germany
England
India
Mexico
Poland
The United States of America is also a country that has very good living facilities and great universities to study in.
Is studying abroad really worth it?
For many students, it is very hard to decide whether studying abroad is worth it or not. It can be very rewarding, but also one of the most expensive parts of their education. So, should you study abroad?
Studies have shown that students who study abroad are more likely to graduate in four years and get jobs after they've graduated than those who have not. Plus, students with study abroad on their resume are in more demand for jobs today.
It is also important to know that the university where you study will help you find a job after graduation. They might offer you money or internship opportunities just for going there and studying with them! That's why many people think that studies abroad should be a part of the public university system because it is a great skill that employers want and need.
So it is definitely worth it!
The best part of studying abroad:
The best part of being an international student is that you can live in a different place and explore the culture of another place. You get to meet new people and make new friends from around the world. People also say that the experience they have outside their home helps them grow up faster and become more mature.
Watch our YouTube version and subscribe:
Other Interesting Posts: