Each country in Europe offers an amazing opportunity to study abroad. US students benefit from living and studying in a multicultural academic environment where you can find a plethora of courses taught in English. 90% of study abroad programs require English test scores from non-native speakers.
If you study abroad, even if language learning is not your primary objective, and even if you take only english-taught courses, you will inevitably learn a new language and uncover secrets of a new and different culture.
If you choose a host university in a European country you will make new friends, benefit from high quality higher education and experience the kind of cultural immersion that is not possible in the US – and all at an extremely affordable cost as tuition fees for study programs in popular European destinations tend to be lower than many domestic colleges.
The UK, Italy, Spain, Germany, Ireland, Portugal, Portugal and the Nordic nations are some of the most popular countries that receive the most foreign students each year. Europe is full of cuisines, languages cultural activities, and is a relatively small geographic area making it easier to explore than you might think.
Europe is fascinating. A collection of 50 nations each with its own distinct identity.
Europe is one of the most popular study abroad destinations in the world. Immerse yourself with a homestay in Barcelona, step into the world of international business with an internship in Brussels. Develop your drafting and design skills in Berlin or hone your filmmaking chops in Prague. Celebrate Bastille Day by the Seine, or "The White Nights" by the Neva. Explore world renowned museums in some of the most beautiful cities in the world and choose from a truly diverse range of study programs and cultural excursions you won't find at home.
Popular destinations
With so many amazing courses offered at some of the top universities in the world, it can be hard to choose between all of the European countries and the study abroad programs at universities there. There are, of course, some countries that will naturally spring to mind when you consider your options, but some of the more overlooked European countries also happen to be more affordable (and off the beaten path). If you want to expand your options beyond the stereotypical destinations, you could also consider many "less popular" destinations in Eastern Europe, for example.
But let's start with some of the most popular European destinations:
United Kingdom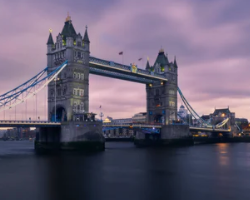 The United Kingdom (UK) attracts a wonderful mixture of thousands of international students from all over the world every semester. The country boast over 150 institutions to study. The UK is home to some of the world's most prestigious and top-ranked universities, and there is a long tradition of welcoming foreign students year round.
International students flock to the UK for the incredible cultural experience, unmatched higher education standards, and history.
Spain
Spain is a hugely popular study abroad destination for Americans – especially those that want to learn Spanish as they study. Thousands of students choose to study at higher education institutions in Spain every year, placing it in Europe's top 10 Study Abroad Countries in Europe.
Spain is known for both cultural experiences and culinary arts. Local history and culture make it a great study abroad destination. Enjoy tapas bars, great food, football and the country's rich history.
If you're looking for a dynamic, exciting, culturally rich experience, vamos a Espana!
Portugal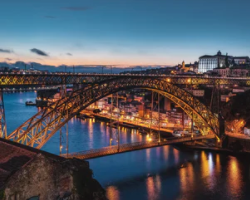 Portugal is another popular destination for studying abroad in Western Europe. The country offers over 300 days of sunshine every year, a wide range of beaches, vineyards and wine. Enjoy the sun, food and nightlife, while taking a study abroad program at a historic university.
Switzerland
Switzerland is known for its beautiful mountains, delicious cheeses, yummy chocolates, and clean towns. Tuition fees at most public universities are the same for all foreign students, irrespective of where they are from, meaning that even though it can be an expensive destination, you are not penalised over an EU student when it comes to tuition fees. You have the chance to learn four languages – French, German, Italian, and Romansh in Switzerland. When you're not hitting the books you can make the most of your study abroad experience and enjoy the beauty of the Swiss Alps, explore picturesque towns, and taste some of Switzerland's mouth-watering cuisine.
Italy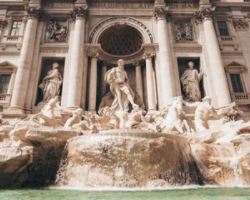 Italy is home to a wide range of excellent academic institutions. International students are warmly welcomed in the country's universities. Italy is known to have some of the best fashion design programs in Europe if you are interested in fashion, design, art and similar courses.
Immerse yourself in Italian culture and enjoy the Italian way of life!
Denmark
Denmark regularly ranks on lists of the most liveable, safest, and happiest places in the world. Why wouldn't you want to explore the study programmes offered there?
The Danes are known for their sense of togetherness and cohesion, good news for international students trying to make new friends and adjust to a new culture and way of life. Danish universities are set up to promote creativity and innovation, so this is an ideal place to pursue creative courses.
Study Abroad Programs in Europe
Social sciences, life sciences, computer science, natural sciences, language studies, public relations, law, human rights, information technology, history or any other program – you will find the perfect course if you study in Europe.
International Students
Europe is incredibly welcoming to international students from all over the world. Europe has one of the highest study abroad participation rates globally. The European Union is dedicated to promoting cooperation and collaboration between countries including the USA, and higher education is one area where this is particularly prominent.
Cost of Living
The cost of living in Europe can vary greatly depending on where you study, overall, however, if you're coming from a big city in the US you'll feel like the cost of living is generally lower unless you choose to live in one of the big cities like London, Madrid or Berlin.
Scholarships for studying abroad in Europe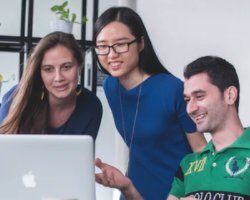 European universities and government agencies offer scholarships to students studying in Europe. There are also scholarships offered in the US, such as Fullbright and Gillman scholarships.
For the most comprehensive international scholarships listing, see www.IEFA.org
Safety
Study abroad students should be vigilant when travelling in tourist hotspots as these tend to attract pickpockets and as a result petty thefts are fairly common. To avoid this, don't leave valuables unattended and stay alert in crowded areas. Overall it is very safe to study abroad in Europe, and your university will be able to provide plenty of information about particular areas to avoid or anything to be wary of.
Study Abroad Loans
Study abroad loans are designed to help students from the US to cover the costs of their studies abroad on short programs of up to one year. That may be a short summer program of a few weeks, a single semester or a full academic year. Depending on your chosen program you could study in multiple countries in a single year (for example staking one semester in France and another in Italy).
Study Abroad Loans are available in the same way as if you required additional funds to cover tuition in the US – they are administered through your "home university" – the university in the US that you are enrolled at as a full-time student.
You may use federal funding, including federal loans, to finance short study abroad programs. For more details visit: https://www.internationalstudentloan.com/study_abroad/

Foreign Enrolled Loans
Foreign Enrolled Loans are for those students who enrol directly as a full-time student at a foreign university not just for a semester or two, but for the duration of their entire course of 3 or 4 years.
There are only a small number of lenders that can assist with this type of funding, and you can find more details here: https://www.internationalstudentloan.com/foreign_enrolled/

Frequently asked questions
Which country is best for study in Europe?
Leaving for college abroad is an exciting time in a student's life. However, choosing where to attend can be overwhelming. Students often pick their school by location, programs offered, or scholarships available. Ultimately it's a personal choice depending on your preferences and interests. There are many things that students should take into consideration, including cost of living, safety, and culture.
Which is the cheapest country to study in Europe?
Generally speaking in Western and Northern Europe the cost of living is more expensive, while in Southern and Eastern Europe it is cheaper. However the cost of living can vary greatly within a country – depending on whether you live in a big city or a smaller town. You should find the universities that you would like to attend, and get advice from the financial aid office or international student advisors. Remember that tuition fees for foreign students can range from free to very expensive depending on your program and you must factor that in.
What should I study abroad in Europe?
The program you choose to study in Europe depends only on your chosen career path or major. Whatever you choose, you'll find a study abroad program that meets your needs. Of course, if you are a languages student, then it makes sense to visit and study in a country where you can use your language skills in daily life and really benefit from the language learning opportunity.
How much does it cost to study abroad in Europe?
It can be significantly cheaper to live and study in Europe from day to day – but don't forget the additional costs like travel expenses and insurance, plus the extra money you might spend exploring the continent in this once-in-your-life experience.