People often refer to the United States as the "land of endless possibilities," and the fact that you are reading this suggests that you agree with this description. The difficulty with having an infinite number of options is that, at some point, you will need to decide which one of the universities to pursue.
More than 4,500 colleges and universities in the United States offer undergraduate degrees. Students from other countries fantasize about attending prestigious universities such as Harvard, Stanford, MIT, and Caltech every day.
These are just some of the prominent names. Let's say you're one of them and finally decided to turn your ambitions into reality. In this article, you will see how to choose a university in the USA:
Make sure you've identified your passions
Your institution is usually right. Thus, you must be genuinely passionate about it. Even if you've been taught that choices like this should be grounded in logic, remember that you'll spend the next 3-6 years immersed in this field of study.
Assuming that you intend to make a living in your chosen field of study, it makes sense to zero in on an area that genuinely excites you before worrying about the logistics of making a living there.
You need to be sincere with yourself and ask if you can envision yourself pursuing higher education and making a living in the selected subject.
Shortlist the best US universities in the subject of your choice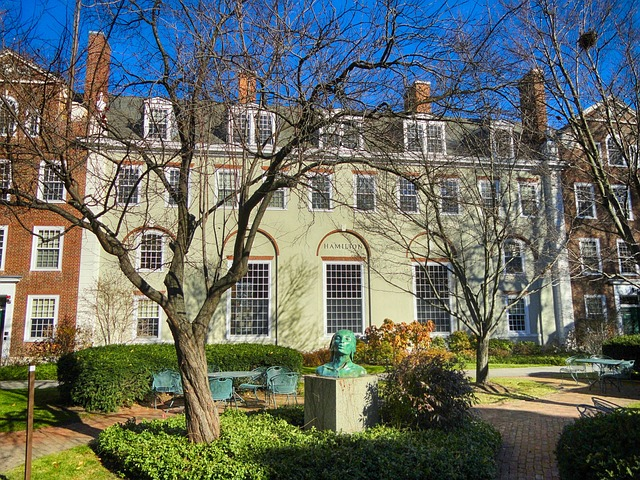 It's time to start looking for schools in the United States now that you know what you want to major in. There are several ways to select a university in the United States that fits your needs, but the university and subject-specific rankings are two of the most helpful.
Create a shortlist of schools you're considering applying to and learn everything about them. You can find more insider tips' by searching the university websites for official material, course prospectuses, and even student forums. Remember that the Student and Exchange Visitor Program only approves universities to admit international students if they have received a certification.
You should network with former students if possible. Their experiences are valuable because they can foretell possible outcomes in your own life.
Check the course content
Due to a lack of due diligence before enrollment, many students are dissatisfied with their chosen major. The university may be perfect for you, but you still need to ensure that the area of study that most interests you is included in the degree program.
Please feel free to contact the university directly if you have any questions or concerns about the material provided here.
After all, you'll be spending most of your time in class, so it stands to reason that you'd like to be learning about things that pique your interest; doing so will make your time in school more pleasant overall, and it will increase the odds that you'll graduate with honours.
Consider the financial aspects
You should look into the tuition rates at several US universities to have a good idea of how much it will cost you to attend one and whether or not you will have enough money to cover those costs.
The College Board estimates that the average cost of public university education for a student from outside the United States is $22,958. Private, non-profit universities have an average annual cost of $31,231.
Transport, lodging, and other living expenditures you would like to add to these totals. If you discover that some of the US colleges you are considering are out of your price range, you shouldn't automatically exclude them from consideration.
Find out what student accommodations US universities offer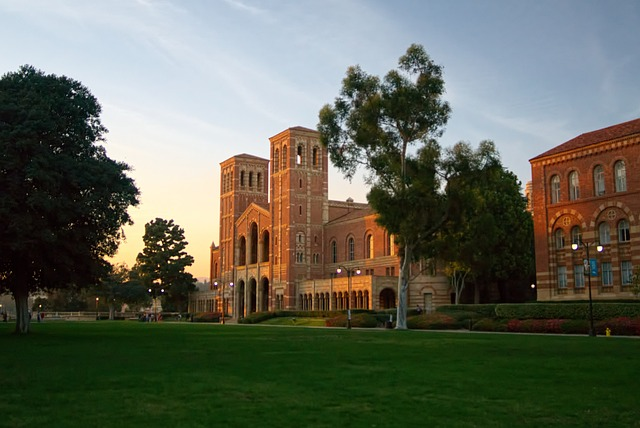 For most international students, studying abroad is as exhilarating as it is daunting. That's why getting a head start on your studies and finding all the data you'll need to be comfortable during college is so important.
On-campus housing is available at the vast majority of US universities. That's fantastic, as it means you'll likely be able to socialize and form friendships with your fellow students through shared living spaces, such as a kitchen. Each of the universities you apply to requires that you double-check these specifics.
Decide where you want to study in the US
Studying in the United States is your goal. When deciding on a college or university in the United States, location is a crucial consideration. Still, it's important to remember that every state and city is very different from the next in terms of culture, environment, economy, and more.
International students tend to flock to certain states more than others. Look through our state guides to learn more about your options.
Attend university fairs, virtual events or online information sessions
You may be able to travel to the United States and see the campuses of the universities in which you are interested. You might also attend a university fair in a nearby city to talk to admissions officers in person.
As a student studying abroad, you may find that internet forms of communication are instrumental. The QS World University Tour #StudyinUSA virtual fair is just one example of a virtual university fair or online information session that you can attend from the comfort of your own home and participate in direct dialogue with the university representatives and current students.
Value study
Education costs are affected by many variables, including the institution's global ranking, the cost of your chosen field of study, the institution's organizational structure (private universities and colleges are typically more expensive than state universities and colleges), and your geographic location.
Training at a community college can help you save money in the long run. After graduating from this professional institution, you will be prepared to enter the junior year of a four-year university (subject to sufficient academic progress).
Scholarships
Only eight per cent of international students enrolling in a bachelor's program in the United States receive complete financial aid, according to data from a recent issue of USNews.
But don't lose hope; in addition to federal financing, universities can go to state and local governments and private businesses for financial assistance. Scholarships such as "Global education" in Russia and "Bolashak" in Kazakhstan are two examples of state-sponsored scholarship programs.
Location and Culture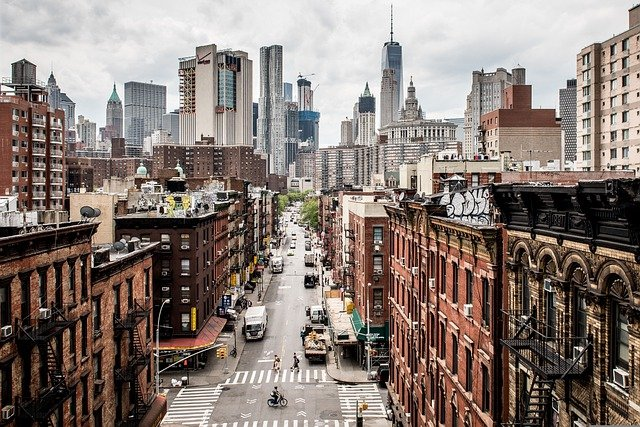 It's essential to start with the fact that in the United States, prospective students have their pick of more than four thousand different colleges and universities.
Many different types of schools, from substantial public research universities to small liberal arts colleges to specialized community institutions, are represented here. I would suggest that urban universities and universities in rural "college towns" are two of the most common types of universities.
The excitement and diversity of city life can be an excellent addition to your college experience.
University Pride and Alumni Network
The incredible loyalty and pride people have for the university are one of the most remarkable features of the American university system. In many places, competitive sports programs catalyze this sense of pride.
It's customary, for example, for students to show their school spirit by donning swag, hitting up campus celebrations, and rejoicing over academic or athletic triumphs.
Having a deep sense of loyalty to your alma mater can help you form strong bonds with people from various walks of life and different generations.
Internships & Undergraduate Research
Companies fund students through internships and undergraduate research programs to hire them after graduation.
This is an excellent method to get school financial aid; some organizations will even assist with living expenses and transportation. Some employers may also require you to put in time for them outside class, especially during scheduled breaks.
Why Study in the United States?
Below are some of the reasons International Students desire to study in the USA
Global Education and Long-Term Career Prospects
One of the most valuable skills one can possess is experience working in a global context. Employers are increasingly interested in hiring overseas students because of the breadth and depth of their education and experience in the United States.
Businesses in the United States are increasingly interested in becoming significant players in international trade. Employers need candidates who can communicate, negotiate, and do business effectively across cultural boundaries and are fluent in many languages.
Campus Life Experience
Choosing to further your education in the United States is an excellent way to extend your horizons in academics and your exposure to new ways of life.
Most universities, whether they are huge research institutions in the heart of a metropolis or small liberal arts colleges in a rural region, provide a wide range of student clubs and groups to appeal to the diverse interests of their student body. By joining clubs and groups, you can taste American life and make new friends from many walks of life.
The international student office and the student centre are wonderful places for international students to learn about resources available on campus.
Support Services for International Students
While attending college in the United States can be highly enriching, it can also be challenging to solve the everyday problems that arise.
Many students from other countries have significantly benefited from the services their school's international student office provided as they adjusted to their academic and cultural differences. The office's goal is to help students as you succeed, and they usually offer a wide variety of services to achieve this goal.
The international student office at your university offers more than just an orientation session; they are a valuable resource during your time in the United States for issues with your visa, finances, housing, finding a job, getting medical care, and more.
This office is an excellent resource for students who plan to finish their degrees in the United States, as they can help with things like writing a résumé and finding a job.
Flexibility
Even though many programs are rigid in that specific coursework requirements must be satisfied, you will typically have a lot of leeway in choosing from a wide range of courses.
Courses in languages and mathematics are often required for a liberal arts undergraduate degree. Still, you'll have a lot of leeway in choosing from a wide range of options that satisfy your need.
Suppose you are in the latter phases of your undergraduate education or seeking a graduate degree. In that case, you will have more freedom to design a curriculum uniquely suited to your interests, ambitions, and needs.
Independent research themes for a graduate thesis or dissertation allow you to give special attention to issues that are meaningful to you personally, your chosen field, and your country.
Opportunity for Research, Teaching and Training
Mainly if you are a graduate student, you may be able to get experience through teaching or research while helping to support your study in the United States.
Graduate students often have the opportunity to work as teaching assistants for undergraduates or research assistants on unique projects that delve further into their chosen topic.
Because of the unique perspectives and experiences they bring to the classroom, library, or laboratory, international students at U.S. colleges are highly sought for.
Cutting-Edge Technology
American colleges and universities take great satisfaction in providing their students with state-of-the-art facilities, tools, and resources.
Opportunities to learn how to use cutting-edge technology for research, data collection, and analysis will be available even if your chosen career path does not involve the hard sciences.
You can find resources to keep in touch with scholars, educators, and specialists worldwide.
Variety of Educational Opportunities
There are more than ten times as many college and university campuses in the USA as in any other nation. Therefore, many options are available in the US higher education system.
Different schools in the USA place different amounts of emphasis on general education, job-related training, and the arts, social sciences, and technology.
Therefore, you can select from a wide range of programs in your intended subject of study.