Canada is often ranked as one of the top five study-abroad destinations worldwide. Many students from other countries now choose to study in Canada because of the high quality of education offered, the welcoming environment they find there, and the many options they have once they arrive.
Many foreign students choose to study in Canada since it is home to some of the top educational institutions in the world. Immigration, Refugees, and Citizenship Canada (IRCC) presume that international students will independently fund their studies in Canada.
However, students may be able to cover only a fraction of the total cost of education in Canada using savings and assistance from family and friends.
Canadian student loans with low-interest rates are widely accessible in India through various banks and non-banking organizations.
With this, going overseas to school becomes a more feasible option for kids. Canada's student Education loan application process has been much more streamlined over the years, allowing more students to qualify for and receive funding.
Types of Education Loans for Study in Canada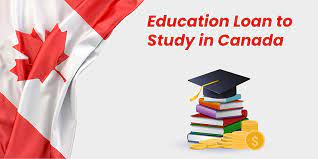 Collateral Loan in Canada
A candidate for a secured Canadian student loan must be able to show proof of financial stability.
This case involves a borrower pledging assets to a lender in exchange for an education loan. Collateral for a Canadian student loan includes the following: Real property such as a house, apartment building, or plot of non-farm land is an example of a tangible asset.
Financial instruments that can never be physically redeemed, such as life insurance, savings accounts, bonds, and the like.
Most Indian students who need an education loan to attend college in Canada turn to India's government banks. Any school loan program offered by a government bank will have a maximum education loan amount tied directly to the value of the collateral provided.
Non-Collateral Loan in Canada
Canada's second variety of student loans. In this case, the loan can be obtained without requiring the applicants to provide collateral to the lender.
However, a co-applicant is required, and their income will be used to help decide whether or not the loan is approved.
It's important to remember that only private lenders and a few foreign ones offer unsecured education loans to students if you're in India and seeking a student loan for Canada.
Non-bank financial companies (NBFCs) and private banks like ICICI Bank, Axis Bank, etc., are the primary lenders of unsecured education loans.
Tips For Choosing The Best Canadian Student Loans
Education loans are readily available from numerous sources and can be obtained by any student. When faced with multiple loan options, many students get paralyzed with indecision, and finding the best lending option may be challenging.
Therefore, doing your homework ahead of time will help you avoid potential snags while applying for a student loan in Canada.
To further simplify the process, please consider the following recommendations:
The loan processing fees should be thoroughly examined.
Compare loans while keeping in mind the overall amount of income tax breaks available.
The lending margin should be researched before to loan application.
Think about how long it will take to get your education loan approved.
Take a hard look at the repayment terms of the loan.
You can better budget your repayments with a longer term.
Please submit your loan application at least three months before your visa interview.
List of documents required while applying for an Education Loan
Demand for student loans has skyrocketed in recent years due to the rising number of Indian students choosing to pursue higher education opportunities outside.
The banks also verify the details submitted by the applicants before they sanction the education loan. As a result, there is paperwork the applicant must present to the banks.
Here is a rundown of what you'll need to apply for that student loan:
Admission letter from university/institution (Proof of admission)
Loan application form
Passport size photographs
Academic documents (certificates and mark sheets)
Documents of qualifying exams (like GMAT, IELTS)
Resident proof of the student and the guarantor
Statements of borrowers' bank accounts (last year)
Income proof of the guarantor
Expenses covered under Education Loan
This is among the most crucial considerations you should make when applying for a student loan. With so many options, it's important to find the student loan program that works best for you.
It is important to confirm with the bank exactly what, if any, costs are covered by the loan plan, as some may only cover tuition fees while others may include room and board, books, and transportation. The expenses covered are::
Tuition fee
Travel expenses
Cost of buying books and other study material
Laboratory fee
Hostel fee
Laptop Purchase
Expenses for project work or study tours
How to get an education loan for a bachelor's in Canada?
Loans for Canadian university freshmen are only available from Indian lenders who require collateral. To qualify for a Canadian education loan at the bachelor's level, you'll need to put up some kind of collateral.
One option is to approach a government-run financial institution for such a loan. These institutions typically offer the best terms for secured loans, including lower interest rates, longer moratorium periods, tax breaks under Section 80E, and more.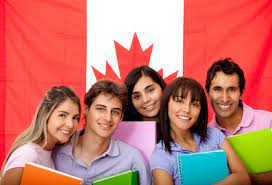 How to get an education loan for MS in Canada?
The Master of Science degree in Canada is eligible for secured and unsecured student loans. As obtaining a master's degree in Canada opens up a wide variety of career opportunities and is highly sought after by international students, financial institutions are happy to lend money to those who meet the necessary academic and financial criteria to study in Canada
How to get an education loan for PG Diploma in Canada?
The vast majority of international students in Canada enrol in postgraduate diploma programs, with a particularly large proportion of these students hailing from India.
After completing a bachelor's program, you can pursue a postgraduate diploma, like a master's degree. The expense of earning a postgraduate diploma goes without saying.
Student loans are a ray of hope for international students who hope to attend university in Canada but can't afford to do so independently.
Many would-be college students are put off by the high cost of postgraduate (PG) diploma programs in Canada.
The best financial option for such students is to take out a Canadian postgraduate diploma study loan for tuition and living costs. Students can choose between secured and unsecured education loan for studying abroad depending on their financial and academic standing.
How to get an education loan for MBA in Canada?
The expense of getting an MBA in Canada is high, and financial aid is a major issue for many Indian students studying in Canada's MBA program.
Because of this, students often turn to education loans for assistance. If you seek financial aid to pay for your MBA in Canada, a study loan from a public sector bank is one of the best possibilities.
It's important to note that there are numerous other possibilities. MBA Student Loans, Generally speaking, there are two categories of Canadian courses.
There are two types of student loans: those that require collateral and those that do not.
Education loans for use in Canada are available from various sources, including public sector banks, private banks, and non-bank financial companies (NBFCs), each with its own set of terms and interest rates.
Repayment of Education Loan in Canada
Your Canadian student loan is repayable anytime during your studies or within six months of graduation. You may avoid paying any interest at all if you paid off your loans before you graduated.
After the six-month grace period ends, students receive official documentation from the government outlining the interest rate and repayment amounts owed.
If you have a CIBC student line of credit and graduate within a year, your line of credit will automatically be converted into a personal loan. The maximum time a student can take to pay back their loans is 20 years.
In Canada, financing higher education through an education loan is popular among students. Many would-be international students turn to education loans to finance their higher education and make their study abroad dreams a reality.
Frequently Asked Questions
How much student loan can international students get?
The total cost of your education minus any grants, scholarships, or other awards you are getting is the maximum amount you can borrow. Your lender could set a cap on how much you can borrow.
What are the repayment terms?
Depending on the conditions of your loan agreement, you may be able to defer or make lower payments while still a student and for up to six months after you graduate. The lender will give you a plan for making payments.
Are Student Loans Worth It?
Loans differ from other forms of financial help, such as grants and scholarships, since they must be repaid over time, while grants and scholarships do not. This implies that you will have to start paying back your student loans soon after you graduate or sometimes even while you are still in school.
This is why taking out a loan for college should be your absolute last resort. Before taking out a loan, exhaust all other potential funding sources, such as savings, grants, scholarships, and family donations, to pay for your education.
That being said, a loan can be the deciding factor in whether or not a student can fulfil their dream of attending university in Canada. The obligation to make debt payments after graduation may be well justified in that situation.
What can I use the funds for?
The money will mostly be used to pay for your tuition, but you can also use it to pay for living expenses and other school-related costs like books and supplies.