New Data on International Education Released
November 21st, 2013 by Jennifer Frankel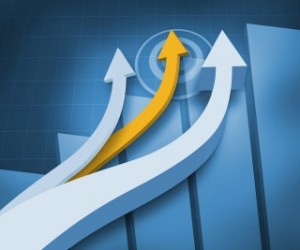 The Institute of International Education's released its annual Open Doors report this month. The report, an overview of the shape, structure, and scope of international education in the United States, provides encouraging information for study abroad and international students alike. The number of the number of international students at US colleges and universities and the number of US students studying abroad both rose to all-time highs in the 2012-2013 academic year. According to the report, some 819,644 international students studied in the US last year, a 7.2% increase over the year before and the third straight year of increased international student enrollment. Meanwhile more than 283,000 students studied abroad last year, a 3.4% increase over the year before. In both cases, growth is a positive sign for an area of industry that was hit hard by the Great Recession.
Though the outbound figures hold few surprises, a closer look at the international student figures reveals intriguing trends. For example, although China, India, and South Korea continued (as they long have) to be the top three countries of origin in 2013, of the three only China actually sent more students than in 2011-2012. While the three account for almost half of all international students in the US, both India and South Korea (actual saw enrollment decreases last year (of 3.5% and 2.3%, respectively). The overall rise in enrollment, then, can best be attributed to China and fourth place finisher, Saudi Arabia. Though China has long been a major player in the market –28% of all international students are from China – this is the first time that Saudi Arabia, with a 30.5% year-on-year growth rate – contributed more than 5% of the total. With growth rates like that, and given the fact that the gap between Saudi Arabia (5.4%) and South Korea (7.4%) is narrower than ever, the face of international education in the US may be changing. Educators and administrators alike would do well to consider the implications of these findings carefully.