Graduate School Enrollment Rises, Perplexes
November 27th, 2013 by Jennifer Frankel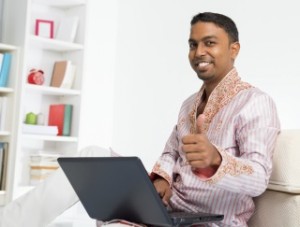 Although international student enrollment at graduate schools in the United States increased by its widest margin in seven years, new data from the Council of Graduate Schools indicates that the the dynamics of the market have changed considerably since that 2006 peak. According to the CGS's International Graduate Admissions Survey, for example, 71,418 international student students enrolled in US graduate programs for the 2013-2014 academic year. This represents a 10% increase on the year before and brings total foreign enrollment to 220,317. As this represents approximately 15% of all of the graduate students in the country, determining the composition and context of this increase is a high priority for program administrators. Finding a clear answer, however, is easier said than done.
Divergent Trends…
For example, a closer look at the numbers indicates that the two biggest points of origin for international students – China and India, respectively – continue to top current enrollment figures. While this holds few surprises, their respective rates of growth do. For instance, although first-time enrollment among Chinese students had grown by more than 10% a year since 2006 (and more than 20% in 2011 and 2012), it increased by just 5% in 2013. Meanwhile, China's neighbor to the south, India, sent a startling 40% more students to study in US graduate schools in 2013 than it did in 2012.
…In Response To The Same Factors
Despite this disparity, it may ultimately be the same factors that are causing both trends. Indeed, though both countries are economic heavyweights-in-the-making, their recent economic slowdowns may be affecting their graduate students differently. For example, slow growth in China seems to be making students reluctant to pursue costly graduate degrees abroad. In India, however, a similarly tight employment market appears to be driving more students than ever to gamble on the prestige that a US graduate degree bears. Though such mixed messages may be hard to bear, administrators across the country are sure to consider their implications closely in the months to come.