Moving to a foreign country to study can be an exciting and enriching experience. It's a great chance to explore a new culture, make lots of friends, and learn a new language. If you're an international student studying in the US, you may find yourself having difficulty improving your language skills. Here are some tips on how you can boost your fluency while studying in the U.S.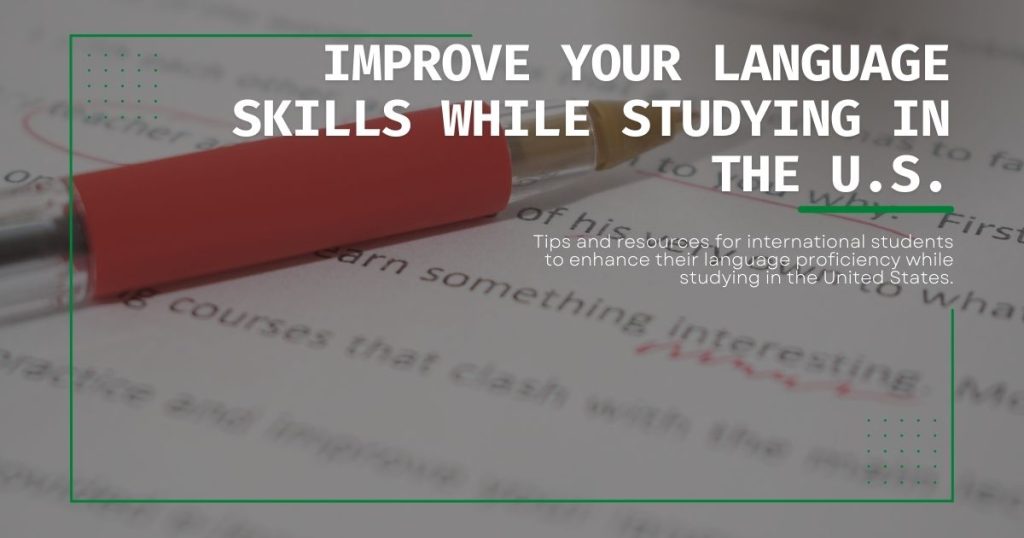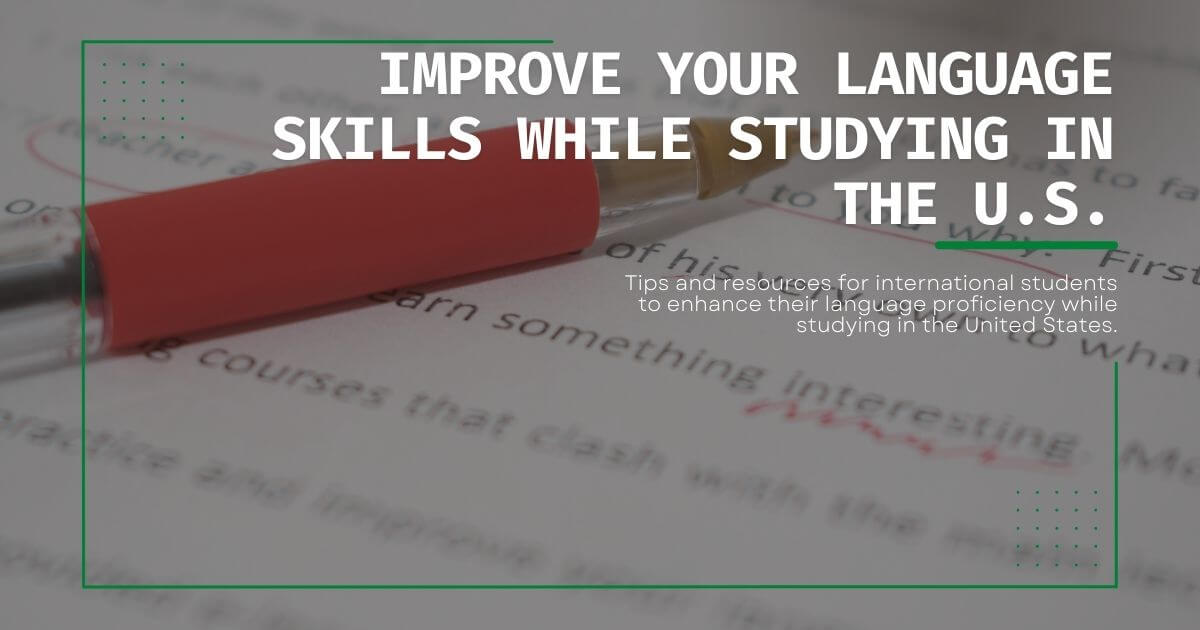 Explore Beyond the Classroom
Take advantage of learning opportunities outside of class. Many universities offer cultural clubs or language exchanges that allow students to meet with native English speakers. This is a great way to practice conversation and pick up on everyday expressions and vocabulary used by American English speakers. Additionally, many universities offer free tutoring services for international students who are looking for extra help with their language skills. These sessions provide personalized instruction tailored to your needs and can help you quickly improve your speaking abilities.
Study Other Subjects
Attend classes or lectures outside of your major. Even if the topic isn't directly related to what you're studying, it's still an opportunity to test out your language skills and learn something new at the same time! You may even find some interesting topics that pique your interest and give you more confidence when speaking about them in English. Additionally, attending lectures or classes given by professors who are native English speakers can also be helpful for improving pronunciation and understanding colloquialisms used by native speakers.
Read
Read books written in English or follow news reports from popular American outlets like CNN or The New York Times. Reading not only helps improve vocabulary, but also allows you to become familiar with sentence structures and idioms which will come in handy when speaking with native English speakers. Following news reports will also help familiarize you with current events as well as allow you to understand how certain words are used in different contexts which will ultimately help increase your fluency level overall.
Learn From Your Peers
American college campuses are full of diverse peers who come from all corners of the world, each with their own unique cultural background and language skills. Engaging with these peers is an excellent way to learn more about different cultures and languages, as well as practice speaking and writing conversational English. This is particularly beneficial if you're attending classes taught in English by native speakers – it will help you understand spoken English better and pick up nuances that may be difficult for non-native speakers to grasp.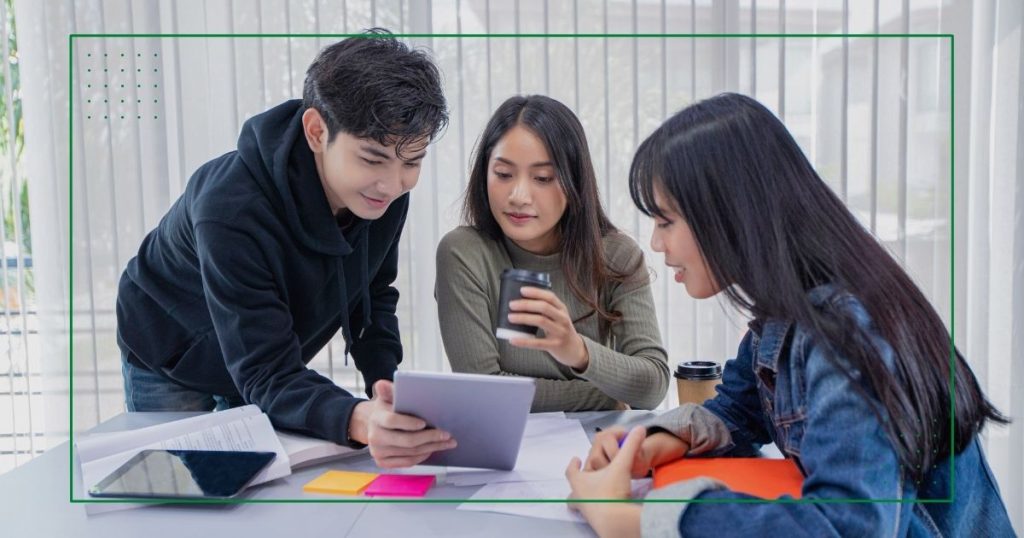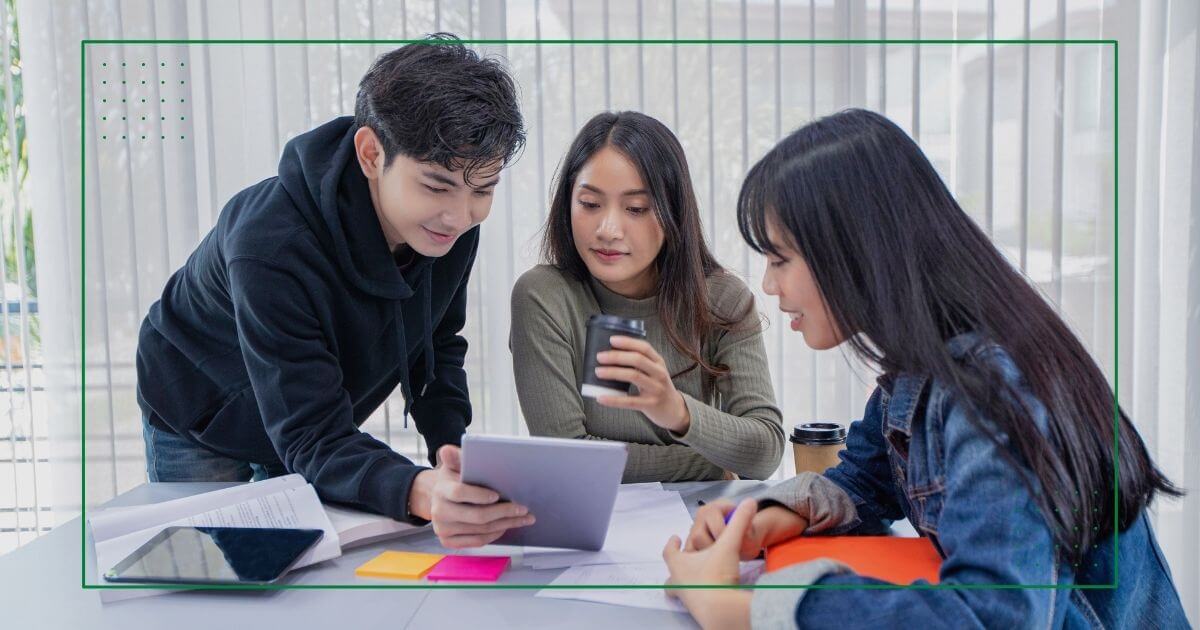 Take Advantage of On-Campus Resources
Most American universities offer language courses specifically designed for international students. These courses provide an immersive learning experience which allows students to practice their linguistic skills through activities such as reading, writing, listening, and speaking exercises. In addition, many universities offer on-campus writing centers which are staffed by experienced professionals who can help students with their written assignments or other writing projects. Taking advantage of these resources will not only increase your fluency, but also give you valuable insight into the nuances of American culture.
Practice Online
While there are numerous online tools available for learning English, it's best to use those created specifically for international students studying in the U.S. For example, online learning websites have comprehensive lessons tailored to international students which include topics such as grammar, pronunciation, and vocabulary building, as well as activities such as quizzes and tests that can be used to track progress over time. There are also websites like InternationalStudent.com dedicated entirely to helping international students navigate the various aspects of living and studying in the US such as visas and health insurance options – reading through these pages will not only give you important information but also give you good exposure to conversational English used in everyday situations.
Improving language skills while studying abroad doesn't have to be a daunting task! With the right resources available, such as cultural clubs, tutoring sessions, classes outside of one's major field of study, reading books written in English and following news reports from popular American outlets; international students should have no problem increasing their fluency while they're studying in the U.S. With these tools at hand, they'll be able to interact more confidently with native english speakers and have a much more enjoyable experience abroad!
Investing in your English language skills can significantly boost the return on investment of studying in the U.S., transforming it into a highly rewarding experience in the long-run. While it may seem daunting to take out a loan for your education, strengthening and enhancing your English proficiency will open doors to greater career opportunities and a bright future in your chosen field. As the world leans toward globalization, impeccable command over the English language is highly valued across industries, providing a competitive edge in the job market. With improved language skills, your ability to connect with a diverse range of people and cultures, both personally and professionally, will exponentially grow. Ultimately, making the decision to prioritize the enhancement of your English language skills will pave the way to long-lasting personal and economic benefits, making every penny spent on your education a worthwhile investment.