Studying abroad and specifically in the US is a dream for millions of students around the world. More than a million students apply for colleges in the US every year. But most of the students and their families can't afford the tuition fees and other related costs. In 2019 international students paid over $26,000 per year for public colleges and $32,000 for private colleges on average.
So, how do they pay their international college tuition fees?
International Student Financial Aid:
Financial Aid for international students varies depending on the school and the degree chosen. This financial aid most commonly provides financial support to graduate students, and it is less common for undergraduate students.
Most of the financial aid for international students comes from research and teaching assistance programs. These programs provide paid research and teaching responsibilities to graduate students. Also, financial aid can be funded by grants and scholarships as well. Unlike a loan, you don't have to repay these types awards in the future.
Also, it can depend on the country you come from, your family assets and background, your merits, existing student loans, and other factors.
International Scholarships:
Some scholarships are based on the country you come from or your average grades, chosen subject or skills. Some of the scholarships depend on your TOEFL score. There are also sports scholarships available in some schools. You must do proper research on the scholarships available in your school to see if you are eligible or not.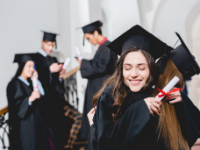 When you find a scholarship you're eligible for, contact the scholarship administrators and apply for it. It is an effective way to reduce your overall tuition fees. Also, you might be able to win scholarships by winning contests and competitions.
You should search online for international scholarship opportunities and International Financial Aid.
International Student Loans:
International student loans provide financial support to students who want to study in the US. Mostly through banks and private organizations. The terms and policies and interest rates vary between lenders and organizations.
Private student loans are more expensive than federal student loans, but international students are usually excluded from Federal programs. You should consider choosing scholarships and grants as sources of financial aid first. If there is still a gap between the funds you have and the cost of your education, you should consider getting an international student loan.

Repayment also varies depending on the terms and policies of the lender you choose for your student loan. There are multiple ways you can repay your student loans: Immediate Repayment, Full Deferral, and Interest Only are the standard methods to repay student loans.
It may seem like it is very challenging to cover all the costs to study in the US. But it is not impossible. There are multiple opportunities available for you to explore.
Please note: You should be aware of scams and scammers while looking for funds. There are people ready to take the advantage of you, so always go for reputable and verified schools and lenders.