Join the Hangout – How to Find an International Scholarship
May 22nd, 2014 by Victoria Troupe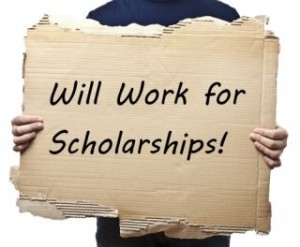 Knowing how to find an International Scholarship isn't always easy, but don't worry – we're here to help.  Join the Google Hangout tomorrow on International Student's Google+ page to learn the best tips and practices for finding and winning international scholarships.  Our financial aid specialist will give some good advice and then answer your questions live on air. By this time tomorrow you will be ready to tackle any international scholarship that crosses your path.
The Hangout will show you the best places to find an international scholarship, how to complete the application, and what to do after you win. Additionally, we will have plenty of time for Q&A at the end of the session, so send in your questions!
"Find an International Scholarship" Google Hangout
Friday, May 23, 2014 at 11 a.m. EDT
Can't make it? Don't worry – the video will be available afterwards to view anytime. You can view past hangouts and informational videos here.
Additionally, we are constantly sharing and providing resources and cool info for International students. Be sure to join us on YouTube, Twitter, or Facebook to stay in touch.
See you tomorrow!
---
Did you miss our live hangout on How to Find an International Scholarship? You can watch it here:
https://www.youtube.com/watch?v=Frho_JeY1tI
For this and other great videos, check out our Featured Financial Aid Videos here.