Keep it Cheap with Spring Break Camping
March 20th, 2013 by Jennifer Frankel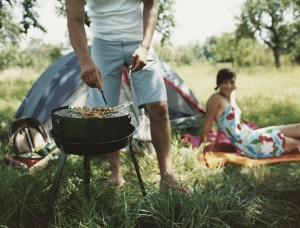 As the year marches on and winter draws to a close, campuses around the country are thawing out and things are looking up. The arrival of spring means more than just warmer weather and a higher pollen count, though: it also means that spring break, too, is around the corner. If you are an international student still looking for affordable ways to enjoy your upcoming vacation, let the weather be your inspiration and keep it cheap with spring break camping. The warmer weather, after all, means more than just college campuses are waking up – so too is the majestic beauty of America's wilderness areas. Plus, with nearly 400 national parks spread across the country – and even more state parks in between – the options for international students looking for budget-friendly spring break fun are limited only by your imagination.
While perennial favorites like Yosemite and Yellowstone are must-sees for international students, the sheer number of America's state and national parks make it easy to keep it cheap with spring break camping even in your own backyard. Best of all, you and your friends will be able to share the costs – and the fun – of this one-of-a-kind American experience. Even the most expensive tent costs less than a single night in a hotel room and can be reused – or resold – after your getaway. Not that you even have to pitch a tent: resources like Reserve America provide detailed listings of cabin rentals, too. Nor are campgrounds only for outdoors enthusiasts; because there are so many around the country you and your friends can use campsites as bases of operation to explore the local area. Thus you can make camping a means to an end or a destination in and of itself. So As you can see, there is more than meets the eye when it comes to spring break camping: from campfires to canoeing and canyoneering, campgrounds have a wide variety of things for visitors to do.