Loans Without a Cosigner for International Students in the US

If you are or are planning to become an international student inside the US, you will usually be required to have a cosigner when applying for a loan.
Cosigners for international student loans must be US citizens or permanent residents, and they must have lived in the US for the past 2 years. They must also have good credit history. Non-US citizens and non-US permanent residents cannot act as a cosigner for loans.
Although most international student loan applications require a cosigner, international students attending a select few colleges and universities in the US and Canada are able to apply for a loan without one.
If you're not able to find a cosigner, then a "no cosigner loan" could be the best option for you.
Since most international students in the US do not have any credit history, a cosigner joins the standard international student loan application process. Loan approval and rates are then based on the creditworthiness of the cosigner.
The cosigner is then also legally bound to repay the loan if the borrower is unable to pay.
If you do not have a cosigner you will want to explore lenders that do not require a cosigner.
With no cosigner loans, instead of looking at credit history, lenders look at your academic success and career path, as well as other factors when assessing you for the loan. Some of the factors they will consider when you apply include your home country, graduation date, and what school you attend.
International student loans are typically only for non-US citizens studying in the United States. However, loan options now exist at a number of select universities for those who want to study in Canada!
Loans for International Students in Canada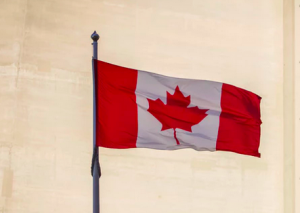 International students in Canada may now apply for a student loan without a cosigner!
International Student Loan is now working with a lender that is able to offer loans to international students, including US students studying at select schools in Canada. Until now it has been very difficult for international students to fund their education in the Great White North, but thanks to MPOWER Financing and International Student Loan, there are now a number of schools in Canada where loans are available without a cosigner.
If you are studying in one of the eligible schools, you can apply for a student loan to cover the costs of your education including tuition, housing, food, insurance, and textbooks.

Remember, with this type of no cosigner loan, rather than looking at your or your cosigner's credit history, lenders look at other factors such as your academic record and career path, your home country, expected graduation date, and what school you will attend.
Students who are not US citizens or permanent residents and those attending schools outside the US/Canada are not currently eligible for an international student loan.
Finding and Comparing No-Cosigner Loans
If you're an international student and would like to explore the option of a loan that doesn't require a cosigner, you're able to use our loan comparison tool to see if your school has one available. If they do, you can then research the terms and conditions of the loan and apply directly through the lender.
When researching a loan, here are a few things to consider:
How much you can borrow
The interest rate (and whether it's fixed or variable)
The repayment period
When and how your funds will be disbursed
Once your loan application has been reviewed you will receive further details on your loan. These will include the interest rate and the amount you can borrow. These will vary by lender and depend your situation.
As an example, no-cosigner loans through our partner have a fixed interest rate and allow you to borrow up to $50,000 total over 2 years. You must state how much you would like to borrow on your application. The approved amount along with your designated interest rate will be assigned to you after your application has been reviewed.
If you are approved for a loan, funds are disbursed directly to the college or university.
To give you an idea of the length of time that is required, the entire process usually takes about 6 weeks, so be sure to plan accordingly.
To check for loans available at your school, including no cosigner loans, use the student loan comparison tool to get started.
Find out more about Cosigners in Cosigner 101.
Other Interesting Posts: