A Night on the Town for Less Than $20
May 13th, 2014 by Jennifer Frankel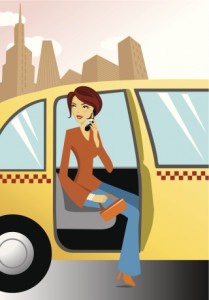 Just because you have a small budget doesn't mean you shouldn't have some fun! As a college student, money is often tight and school work can keep you up all night – but not tonight. Since we know how hectic your life can be, we've created a fun list of ideas for a night out that won't break the bank. Here are just a few ways to have a night on the town for less than $20:
Have a Laugh: Check out the local comedy club. Of course, you won't be able to see Jeff Dunham, but comedy shows earlier in the week can be hilarious – and within the budget. Depending on the club, tickets average $10 for local comedians and who knows, you may see the next Tina Fey, before she makes it big.
Take a Swing: Miniature Golf, depending on the time of year, is a great outdoor activity. The courses are all unique and creative, from themes to nearly impossible shots. On average, 18 holes will only cost $5 and after all, when's the last time you played putt putt?
Gain Some Knowledge: Now is your chance to utilize all of that "useless" information you've been compiling for the past few years! Many restaurants and bars have a weekly trivia night that will only cost you a beverage or two. But keep in mind that some venues even offer bar tabs or even cash prizes for the winners, so choose your teammates wisely!
Soak up the Sunshine: Instead of going to a sit-down dinner with your friends, check the weather report and look for something more laid back. Frozen yogurt spots usually have outdoor seating and you only have to pay per the ounce, making it crazy cheap (depending on the amount of gummy bears you pile on top).
Even if you are counting your pennies, every city has fun and unique ideas for a night on the town, without emptying your wallet. Now is the time to get creative and never let a lack of cash keep you from enjoying your time as an international student! Want to know how to budget, check out our tips and tricks on how you can make your money go farther.