8 Steps To Write A Killer Scholarship Essay – Join Us Today!
March 6th, 2014 by Jennifer Frankel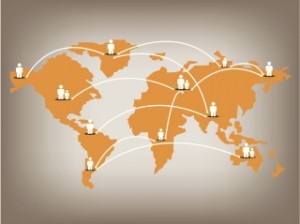 Are you looking to get free money for school? If so, then you do not want to miss our Google Hangout today at 2:00 pm EST where we will walk you through the 8 steps to write a killer scholarship essay. Most scholarships designed for international students require that you have an essay as part of your application. This can be your make or break – giving you a chance to stick out among the other applicants.
In this Google Hangout, we will discuss:
What is a scholarship
How to brain storm ideas
What to include to wow the judges
Overview on the proofreading process
Join us today to learn how to write a killer scholarship essay and you'll have a chance to chat live with our financial aid representative and get all your questions answered. Simply visit this link, confirm that you will attend, then come back today at 2pm EST (Check your local time) to hang out and get inside tips on winning a scholarship with your essay.
___
Didn't have time during the day but want to see how to write a killer scholarship essay? Check it out now: