International Student Enrollment Increases Are No Accident
September 19th, 2013 by Jennifer Frankel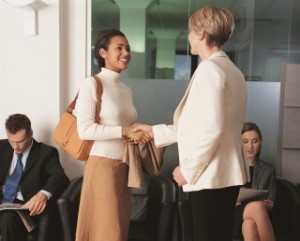 The results of a survey conducted by a number of higher education associations earlier this year reveal that international student enrollment in the US continues to rise at the majority of college campuses around the country. In fact, more 4/5ths of responding institutions reported that their international student enrollment either increased (61%) or stayed the same (22%) in 2012. Such findings may come as no surprise to those who know the United States as the world's most popular destination for study abroad but doubtless come as welcome relief to many college administrators who faced declining enrollment rates in the wake of the recent global economic slowdown.
Not that this resurgence in demand for American higher education is an accident. Though the United States enjoys an unparalleled reputation for excellence in higher education, administrators are not resting on their laurels to drive demand. In fact, according to the Institute of International Education report, the vast majority of colleges and universities contacted in the survey (68%) cited their active recruitment efforts as the main reason for their enrollment increases. While the well-known and still-growing prestige enjoyed by American higher education was of course cited as a factor – at 53% it was the second most frequent response – the remainder of the list attributed the success to self-directed initiatives. Indeed, an increased number international partnerships, international student sponsorships, and direct marketing initiatives rounded out the most effective factors mentioned by respondents.
These findings, though by no means predictive, nevertheless indicate that, in the increasingly crowded and competitive international education marketplace, administrators at colleges and universities in the United States are committed to employing active, rather than passive, efforts to continue to increase the number of international student enrollments around the country. By so doing they can help ensure that the number such enrollments will continue to grow in the years to come.