Summer Break Is Here – Plan Ahead!
May 30th, 2013 by Jonathan Frankel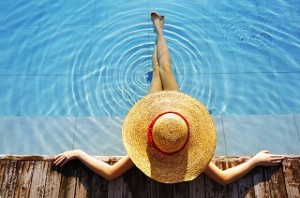 Summer break is here – plan ahead! As temperatures rise life at many college campuses around the country are starting to wind down. Though summer break may seem like an ideal time to embrace a carefree attitude, because the summer term brings with it many changes to the normal pace of collegiate life, to best enjoy this time it is always a good idea to plan ahead. This is especially true if you plan to stay close to – or even continue attending – your school during the summer break. Here are a couple of questions to consider:
1. Where will you live?
Many colleges and universities do not provide housing during the summer – and if they do it may not be in the same place you lived during the Fall or Spring semesters. Check with your school to see what, if any, options are available to make sure that even in the summer heat, you are not left out in the proverbial cold!
2. Where will you eat?
In much the same way that the summer term can affect on-campus living, it can similarly change on-campus dining options. Your favorite dining spot may not be open – or may operate on a reduced schedule – during the break. If so, you will want to make sure that your meal plan still meets your needs and, if it does not, what you can do about it.
3. Do you plan to take any classes?
Because the Summer semester is usually somewhat shorter than the Fall or Spring semesters, summer classes often feel more "fast-paced" (and therefore more challenging) than courses at other times of the year. Choose your schedule accordingly!
4. Do you want to work?
Whether you take classes or not, summer might be the ideal time to pursue an internship. In fact, many international students have reported that internships during the summer were easier to manage and greatly increased their chances finding employment after college. Who knows: a successful summer stint could be the key to a rewarding career!