UK Student Visa Regulations to Become More Stringent, Not Less
January 31st, 2013 by Jennifer Frankel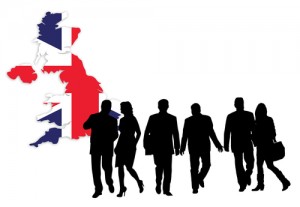 International education is big business in the United Kingdom. According to the UK's Department for Business, Innovation and Skills, students from abroad infuse the nation's economy with an estimated £8 billion ($12.5 billion) a year. Such an amount – which was on track, according to some experts, to double by 2025 – makes the industry an important source of monetary (and intellectual) capital for a country entering its fifth year of economic turmoil.
Despite this, UK government officials recently announced that they are doubling down – and indeed stepping up their efforts –on recently imposed immigration restrictions. First implement in April 2012, the new regulations impact international students visas in a number of ways. Not only did they increase English proficiency requirements for incoming students but they also closed the "Tier 1 (Post Study Work)" and "Tier 1 (General)" visa tracks which permitted graduating students and highly skilled migrants the right to stay and work in the UK for up to two years after graduation. These changes have led to an overall change in how the UK is perceived by international students leading to a dramatic decline in international student enrollment, and considerable backlash from college administrators across the country.
Nevertheless, British Home Secretary Theresa May announced last month that far from loosing these restrictions, the government will be clamping down on student visas. According to her, a 2012 pilot program which closely scrutinized the applications of 2,300 would-be student from high risk countries revealed that paper-based checks were simply not working and that interviews were the only way to prevent student visas from being used as a "backdoor route" into Britain. As a result, she has instructed consular staff to interview more than 100,000 prospective students in the next fiscal year to stem the tide of "abuse" that is currently plaguing the system.
* UK students photo courtesy of Shutterstock