New Report on Primary Sources of Funding for International Students
November 14th, 2012 by Jennifer Frankel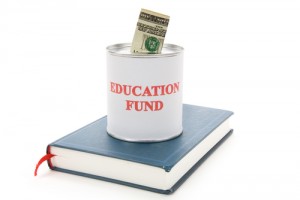 The rising cost of higher education is a fact of life for students of all backgrounds. In fact, over the last 20 years college tuition increased, on average, by 6.2% annually – a figure which is more than double the country's 2.8% general inflation rate. Despite this, higher education still represents a vital investment to many students and college enrollment has increased dramatically over the same period. International student enrollment in particular is at an all-time high. While the flow of eager international student and scholars shows no sign of abating, however, the Institute of International Education's Open Doors report indicates that primary sources of funding for international students are changing.
According to the data, 80% of international students reported that the primary source of funding in the 2011-12 and 2012-13 school years were the same: self-financing (Personal and Family) and school-support (U.S. College or University). A more nuanced analysis, however, reveals slight but important distinctions. While those two categories continued to dominate the others in the most recent data, they did diverge. Personal and Family funding increased (from 63.4% to 63.6%) year on year while U.S. College or University support declined (from 22.9% to 21.5%) over the same period. This information, coming on the heels of the recent reports reveal the increasing financial stress faced by institutes of higher education as a result of the the recent financial slowdown, illustrates a shifting funding landscape.
Indeed, the Open Doors data shows that an increasingly diverse array of sources are stepping in to fill the gap caused by this decline in the primary sources of funding for international students. Sources of funding as diverse as Current Employers (from 4.6% to 5.3%) and Foreign Private Sponsor (from 1.0% to 1.3%) are up in both relative and real terms while the real increases in Foreign Government or University (from 41,589 to 44,344) and US Private Sponsor (from 5,827 to 5,871) funding show that both are becoming increasingly important to more and more international students. While these shifts may not be seismic at the moment, they may be an intriguing sign of a new landscape in the making for higher education funding.
* Education fund picture from Shutterstock