International Student Loan Blog
June 20th, 2012 by Jennifer Frankel
Welcome to the new International Student Loan Blog! Our focus is to provide students, parents, and faculty with important loan information for students study outside their home country.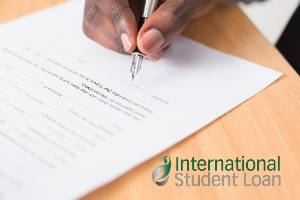 Whether you are looking for an international, study abroad, or foreign enrolled student loan, we are here to provide you with the latest information to help you make important decision about financing your education overseas. This blog has been created to assist you with important questions that come up – we will give you the tools to evaluate lenders, define terms, keep you up to date on industry news, and much more! Whether you are currently enrolled in a college or a university – or if you, or someone you know, are planning to attend school overseas – understanding the ins and outs of loans can make the final determination of whether you can make your dream of studying abroad a reality.
According to the Open Doors 2011 report, there were more international students in the US than ever before at 723,277. Of these international students, 63% self financed their education. But after the cost of tuition, books, travel, fees, and living expenses, many international students find that they need additional help covering the gap between how much they can afford and how much it costs.
International Student Loan looks forward to continuing to be the number one resource for international students looking for private student loans. We hope to provide you even more information to help you get a high quality education, at an affordable price.
As always, International Student Loan works to provide you with the best financing options available for international study. If you need assistance or have questions about student loans, please contact our representatives who are ready to you with any questions you may have. If you have any questions or suggestions on a topic you would like covered, please email us at info@internationalstudentloan.com.
Interested in keeping up to date with the International Student Loan blog? Subscribe to this feed.