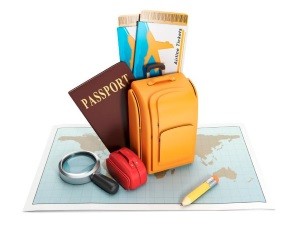 The decision to study overseas is a great one. It will expand your horizons and open up potential career opportunities. It's also going to be a lot of fun, but you already know all this, right?
What you may not know is how exactly to get the funding you need to study in another country. It's a tricky situation, as it's not always possible to get a loan in the U.S. for a university outside the country. There are, however, a few options to look into that can help make studying overseas possible. Some are easier than others, but all of them might be useful as you plan your studies.
Work Through Your University
The first thing to do is to decide what your plan is for studying overseas. If you're looking for a shorter time abroad — typically a year or less — check with your university to see what study abroad programs are available. This way you can continue using whatever funding you have available, such as loans or scholarships.
Study abroad programs are typically geared for short stays in the country while providing lots of support to students. However, it might be not as immersive as you'd like. If you're thinking of studying for a longer time, you'll probably have to apply to a university outside of your current school.
Before doing that, though, it's still worth checking in with your current school's finance department. They might not be able to help, but they could know of some ways to obtain the funding you need. Read the rest of this entry »