5 Things to Consider Before Transferring to a U.S. College
January 22nd, 2016 by Anum Yoon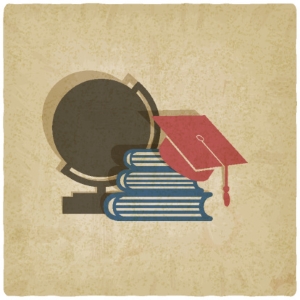 Are you thinking that attending university in the U.S. is right for you, but you don't know where to begin? The transferring process may seem daunting, so it's easy for a prospective student to get overwhelmed.
But don't let that uncertainty keep you from following your dreams — as long as you do your research and cover your bases, a U.S. college education is absolutely within your grasp. No matter where you're thinking of going, look through these four points, and you'll have a solid foundation for preparing for your U.S. college education:
Get Your Test Prep in Order
U.S. colleges use the results of standardized tests to compare applicants from a wide variety of educational backgrounds. Colleges will accept either SAT or ACT results — which one is best for you depends on a number of factors, like your need for the deeper science and math testing of the ACT, or the literary focus of the SAT.
If you're coming from a non-English speaking country, most universities will also require your TOEFL (Test of English as a Foreign Language) results, so be sure to prepare for and schedule those as early as possible if you haven't yet. There is a limited number of test dates every year.
Transferring All Your Paperwork
You'll need to have all your identification documents and educational transcripts in order before you can consider attending a U.S. college. Depending on where you're coming from, this can present a time-consuming challenge. Don't underestimate how long it takes to obtain your documentation in the first place because there will often be additional requirements after that.
Are your documents not in English? You'll need to pay to have your documents translated by a certified professional before they're accepted, and even then, many colleges only recognize transcripts as valid once they are verified by third-party agencies. Standards vary from place to place, so be sure to do your research and take care of your paperwork sooner rather than later.
Apply for Some Financial Assistance
U.S. colleges are notorious for high tuition fees when compared to the rest of the world. Don't despair if your savings aren't enough to cover them, though. There are plenty of financial aid programs and scholarships you can apply for. The key with these is often to apply as early as possible as the limited number of slots are usually filled quickly. Stay ahead of the game and mark those deadlines on your calendar.
Don't forget to cast a wide net while you're researching scholarships, too. Different schools have varying criteria, so don't be disheartened if you don't meet one set of requirements. Other universities may be looking for students just like you.
Research Those Rankings
Many students frame their college comparison through broad, overall college rankings. While this is definitely helpful in providing you with a big picture, the general ranking may not be as significant to you as a comparison by major. By focusing on your specific field of the study, you'll be able to isolate the universities with the very best programs for you (even if the rest of their offers aren't exceptional).
Another factor to consider is where your college is located. What are you looking to get out of your college experience? How much do you want to explore your urban surroundings? Are you the outdoorsy type? Make sure to research the locations that offer the best balance of all the elements you value in your daily life, and you're bound to have a richer experience than you would otherwise.
Give Short-Term Programs a Try
Many colleges also offer short-term exchange programs. These are perfect ways to get a sense of both the college and its surroundings before you commit to either, so look them up. Not sure about a program in Beijing or the school you're considering in Italy? See if you can sign up for a semester. If you like it, you can transfer. If you don't, there's no harm in trying!
Ready to Start That Research?
As long as you have a firm grasp on what you want and the kind of education you're hoping to get, these considerations should help you narrow down your list. Don't forget to research information about the surrounding area of the campus you're interested in attending, the city/town's cost of living – everything from rent to electricity bills – it helps to know these things beforehand to get a better grasp of your budget.
And even if you make the move and then change your mind about your major or college, don't despair —transfer programs are plentiful within the US.
Good luck, and happy learning!
Anum Yoon is an international student currently working in the U.S. on her OPT. She spends all her free time running a personal finance blog for fellow millennials and international students over at Current on Currency.