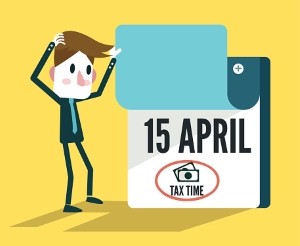 The 2016 tax season officially opened on January 19. No one looks forward to doing their taxes, but with the new American Opportunity Tax Credit (AOTC) it might be worth taking some time to file. This tax credit was first available in 2009; and, in 2012 was extended to continue until 2017. So you may still be eligible! What does eligibility mean exactly? It means that you may be able to receive a partially refundable tax credit of up to $2,500 on your educational costs.
What is the American Opportunity Tax Credit?
The AOTC is a tax credit that was started by the American Recovery and Reinvestment Act of 2009. In essence, it is a way to lift the burden of educational costs on families and individuals. There are two different tax credits which are available, the American opportunity credit and the lifetime learning credit. Now what's the difference?
American Opportunity Credit

: This credit allows for a 40% refund and you are only eligible if you are in the first 4 years of post-secondary education.

Lifetime Learning Credit:

If you claim this credit you are not eligible to receive a refund of any kind, however it helps in limiting the amount of tax you will be asked to pay on your taxable income.  In addition, this credit is not limited to the first 4 years, but can be claimed for any type of post-secondary education and/or courses taken to improve job skills.